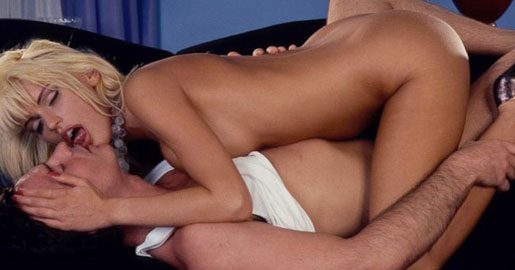 Never heard about High Heel Divas?
Introduction
You know what? I've been seeing all these models in television lately. You know what they all have in common? They all wear high heels… Have you ever wished you could just pull them over a table and just fuck them hard? Well, that may just be the case in 'Highheeldivas' website! I know you're not a girl, or maybe you are… but still, you should know that wearing those high heels is really difficult! The balance and the fitting should be perfectly handled by the wearer. To see girls getting fucked in these high heels is kinda sexy don't you think? All that professional vibe these girls give out really makes them a yummy target for some hardcore banging.
It's also not just stilettos, they also have girls wearing boots and leathery fishnets. This site's just full of creative clothing and shoes these girls thought of wearing to impress their man. Getting off these wonderful ladies is truly gonna be worth our time. But let's not blow the horn just yet. Let's first take a deep dive and see what's this site really gunning for us.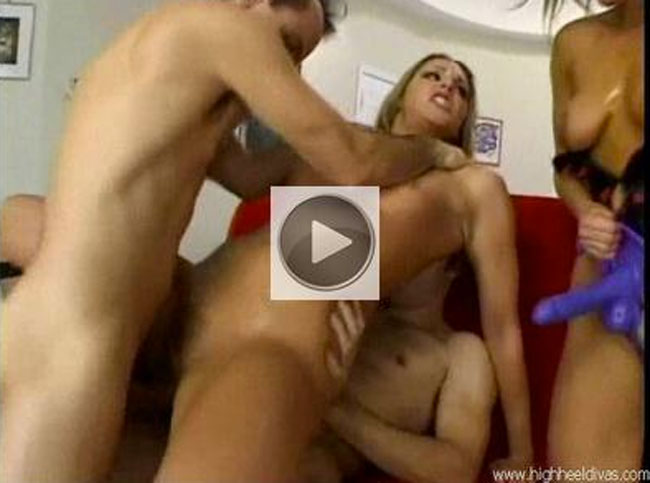 A look at the content
Okay, entering the site took around 7 seconds to load up. First thing you'll see is this huge cover picture that's crawling with high heel divas getting fucked, some giving bj's and even some teasers with mistress theme sex scene. I've seen lots of welcome picture but this one is really good because it just doesn't feature models posing, it really reveals the divas getting fucked hard. The site's color theme is pink. I like the cute color. Makes them look naïve. Another thing I believe would really get your attention is the vast presence of these trailers and videos previews at the homepage. Unregistered guests would really love watching their hot videos. It also has descriptions, hell, it even has a lot of site features that are posted all over the homepage.
The site really makes sure you know everything you're about to get once you're a member. Also, this site has amazing search features, really helps get to what you're looking for. To top it all off, this site will give you free access to twenty-five fucking sites! I'm not joking! The sites that you'll be accessing for free are Amateur Trannies, Beneath Her, Vicious Cbt, Dominant Trannies, Femdom Loft, Femdom Streams, Foot Divas, Shemale Feet, Highheel Divas, Leather n Latex, Lingerie BBW, Nylon Divas, Nylon Femdom, Older Divas, Pantyhose Dolls, Pantyhose Femdom, Smoking Divas, Strapon Slaves, Tightly Tied, Trampling World, Trannie Club, Trannie Videos, Women who chastise, and Wrestling Fetish.
Just so you know, these are legit sites that are also supposed to be paid but if you've become a member of Highheeldivas, you'll be able to access them for no pay or hidden charges whatsoever. All these sites are also available on chrome, firefox, edge and explorer. Now if you're worried that maybe your mobile phone couldn't handle the site, then fear no more buddy, this site has set up an entirely mobile optimized version. So any smartphone, Tab, or iOS is totally compatible. The features of Highheeldivas website is pretty good.
Video and stars
Now for the girls. My friend, these girls are really going for that celebrity vibe, if you know what I mean. During the videos, they will act all high and mighty during the intro, as if they own Hollywood itself. They'd even like a model during the scenes. Believe me, the look in their eyes when they get drilled and fucked with hardcore dicks is totally worth it. Their hair will get all messed up and their faces will just get all ruined because of all the makeup they put. Dude, this is the closest thing you can get when you want to ruin and destroy the dignities of those high and mighty models you see on TV! I mean, just look at the titles, Fishnet sex, Fishnet stockings sex, Foot fetish threesome, Foot fuckers, Footjob 2000, Footjob and fucking, Footjob techniques, Foot fantasy, Foot maidens, Foot model's audition, Foot pleasures, Foot seduction, Foot sex, Foot sex fantasy, Foot sex surprise, Footsie 4, Footsie 5, Footsie 6, Footsie 7, Footsie 8, Trample and foot suck, Anna's foot sex fantasy.
Ava sexy in pantyhose. Begging for feet. Black meat pretty feet. Black stockings. Boots of Belladonna. British stockings sex, Do you like my feet, Double pantyhose tease, Dueling Domes, Ebony footjobs, Ebony footjobs 2, Ebony foot domina, Ebony foot sex, Fantasy foot sex, Feet and Tits, Fishnet four some, Girls Paradise Club, Heathers Caged Slave, Heels and hose, and Embarassment foot slave. These are just fucking awesome! The girls even have their own unique categories like high heel pussy fucking, high heel shoejobs, kinky sex in high heels, boot fetish and sex in boots, high heel dangling and teasing, spiked heels sucking, high heels lesbian lovers, shoe and heel insertions. In these movies the scenes I really love the most are the spiked heel classic pumps, high heel platform sandals, thigh high shiny boots, sexy feet in high heel mules, outdoors teasing in heels, and my favorite high heel and slipper dipping. All these videos are just the bomb my man, they are also full HD and you can download as many of the videos as you want!
Final thoughts
Highheeldivas has it going with all these features. They really made a good impression with the previews in their homepage. The navigation system is just splendid. Very simple yet very accurate, what more could you want? They even got all those awesome sites for free! But what's really worth your money are the models themselves. Man, their emotions, expressions and reactions are just gonna get you off the moment they start moaning! I don't know where they got these models but they aren't your normal porn star model. They act like celebrities getting ruined! That's just about every man's dream. So for the verdict of Highheeldivas. I'd give this one an overall positive review!