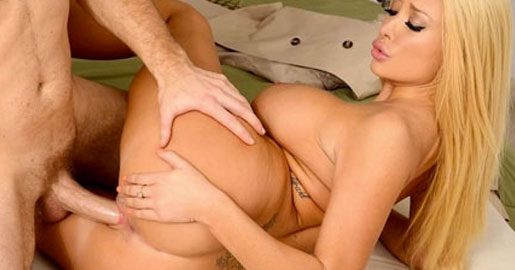 Never heard about Reality Kings?
Introduction
Most people prefer raw, unrehearsed and real. That goes the same with porn videos. Some of the guys out there prefer girls that are amateurs, meaning not the same old faces that you see on most porn sites. When I first heard about this website called Realitykings or "Rk" for short, I'm already having doubts if these guys are actually living up to their name. But as I accessed the website, I was mind blown by their massive network of reality porn sites. They've got an enormous collection of videos and images that you can feast your eyes on and will definitely make your nights difficult to get some shut eye. And as I've learned, this bad ass has been around for a decade now and they truly live up to their name as the kings of reality porn. So let's have a more in depth look on this fucker and see what they have in store for us.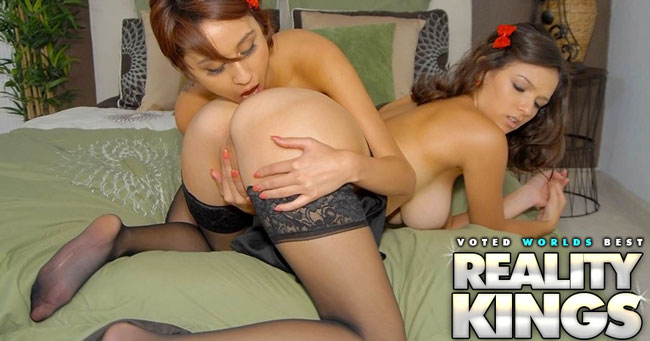 A look at the content
Upon checking the site, you'll be welcomed by their latest updates. They update daily so expect to have fresh hot videos from them. Some of their websites are not that often updated but what the heck, it's still porn and will make any guy's dick stiff as a pole. But if you have the time to check all the updates, you have to click each porn site. As I go further, they've got a total of almost 10,000 movies from all their 50 websites averaging around 28 minutes each. Their image gallery is equally as massive as their videos that totals over 9000 with around 400 images each. So if you want to have a longer look at a certain part of the video, you might want to check on this. Of course, you have the option to comment or rate the video that you've watched. I also noticed that when you check on a video, you can see which porn site it came from and if you click on the websites link, it will give you a lineup of other videos coming from that site. Most of the videos are actually good and very watchable.
Hundreds of their videos are already in high definition and all videos are downloadable in different formats. Membership will give you access to their artillery of porn sites. If you like hot moms that badly needs serious pounding, there's Milfhunter. Big plump boobies are my thing so Bignaturals will definitely satisfy my adoration to titties. For guys who love to see lesbos in action like a pair of cymbals, check Welivetogether. Or if you like some "mutiny" at sea, you can check Captainstabbin. So there's actually a lot of niches to choose from and will definitely make your visual journey really worthwhile.
Video and stars
Some videos that I watched came from Bignaturals and the girls are either pros or amateurs, some I really can't tell. Came across with this video from Hayley Cummings, a fine blonde with smooth white skin and of course with a pair of healthy bouncy tits but a bit saggy though. pussy's clean shaven and sorta chubby. It's just a 5-minute video, probably just a preview of the highlights of the whole movie. It already began with Hayley giving this lucky dude a nice blow job and I must say, this girl can swallow every inch of that boner. Afterwards, she gave one hell of a boob job and a real fast paced one too. Then Hayley's shown standing showing her tight ass, guy gave a spank or two, and gave her a scrumptious ass munch. Video's cut again and they are now shown giving Hayley some hard banging from behind. She was so turned on that she constantly squeezes and licks her boobies. What I love from this video is Hayley's tits bouncing up and down while she's being drilled hard.
And as the guy's about to cum, pounding gets harder and harder and from what I saw on the video, I think that dude released cum from the inside. Hayley's still gyrating right before the video ended. There's another video that I've watched, model's name was Desiree De Luca, and for me, this is one of the best videos that I've watched so far. Desiree's one fine brunette. Smooth skin and a perfect pair of huge breasts. Nipples are almost as the same tone as her boobs. She's doing some fine dick sucking and boob fucking at the same time! The guy on the video put some sort of oil on her titties to have that shiny look. That kinda turned me on actually. She was banged from behind, did the reverse cowgirl and the best part was she was fucked in an upside down position. Man, that video gave me a boner. Seeing Desiree's huge boobies is really a sight to behold.
Final thoughts
I, therefore, conclude that this is one of the best porn sites to visit and subscribe to. If you're looking for a porn site with value for money, this is it folks! With a roster of more than 50 sites and tons of videos and images under their belt, you really can't go wrong with this one. They also got different sex niches. So if have a particular fetish, you might find that porn site here. What I can suggest is to update some of their other sites. I noticed that some of the sites are not updated for years now and they badly need some freshening up.
Also, the HD videos are only available for streaming only. I hope that it will be downloadable in the very near future. They should also remove the limit in the amount of videos that one will be downloading. Putting an advanced search option will also help.

---
Read more…
| | | | |
| --- | --- | --- | --- |
| | | | |
| Trial |  $1.00 | $1.00 |  $1.00 |
| Monthly |  $29.99 | $17.99 | $29.99 |
| Yearly |  $119.99 – $9.99/Mo. | $119.99 – $9.99/Mo. | $119.99 – $9.99/Mo. |
| | | | |