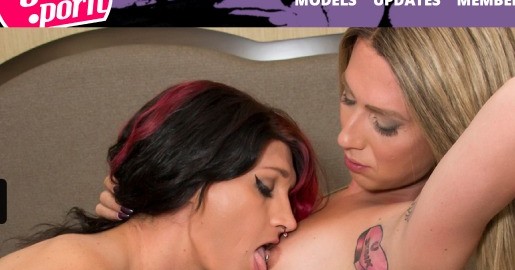 Never heard about Tgirls?
Introduction
Tgirls is a website dedicated to bringing its users the ultimate experience in girl on girl action, with transsexual girls. The site boasts of bringing a new perspective on gay porn, using transsexual girls exclusively in their videos. If that is your thing, then you should definitely check out the website because it is one of the few in this category.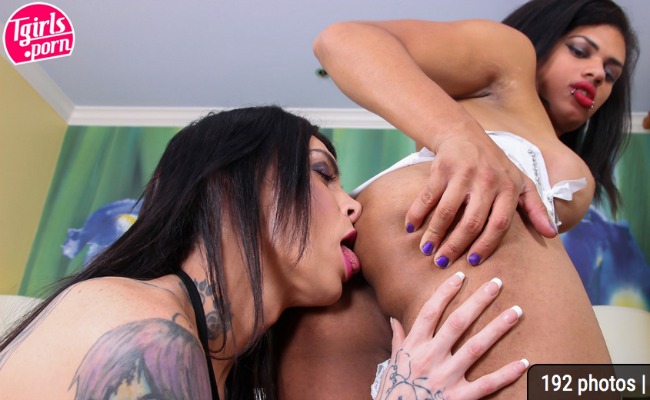 A look at the content
Tgirls has a pretty simple layout, with screenshots of their videos at the top, below the buttons for joining, models, updates and members. As you scroll down, you see the tgirls's main features are visible – the fact that the website works with all devices, it has very prompt and personalized customer support, the girls are exclusive and found by their team. You can also download photosets in .zip archives and tgirls update their sets on a weekly basis. Further down, you have the latest updates, which look a lot like the format of a blog, meaning you see a thumbnail with a photo of the girls featured, but also the date that the update was added, making it easier for their users to keep track and stay in the loop. Afterwards, tgirls offers a peak of the gallery containing photos of their top rated models. Tgirls has a purple and gray background and the visuals, although colorful, are not distracting from the content.
Video and stars
As mentioned previously, the tgirls team pride themselves on the fact that all the models they use are discovered by them and they are one hundred percent exclusive. The transsexual girls are not the best looking in the world, but they seem very nice, safe and have pleasant smiles in their presentation photos. By looking at the top five rated actresses, you can see that the public's favorites are the ones with a nice body, but also with a more innocent expression, as opposed to the ones that look amazing and very glamorous, which rank a little bit lower. Tgirls emphasize in the gallery section that they bring true and unaltered intimacy in their scenes.
The tgirls website insists on the fact that the girls choose their own partner or partners for every video they make and that they are truly interested in other transsexual girls in real life as well, so the chemistry that you see on camera is due to real attraction between their exclusive models. What happens in their videos is also up to the models starring in it, so they come up with the concept and take it as far as it comes naturally, which is a rare thing in the transsexual erotica industry, but also in porn in general. All their videos are filmed in full HD and they are also available for download for members that have a tgirls membership. The backgrounds for the videos are not very interesting but they make up for that in video and content quality. They also feature a wide range of girls, from light to dark skin and from skinny to curvy.
Final thoughts
A feature that is convenient on the tgirls.com website is that you can view your membership plan in your own currency and their membership fees are not high at all, considering the quality of the videos that can be found. It is a perfect website for transsexual girls` lovers, but also for other consumers of gay porn that are looking to diversify their options.