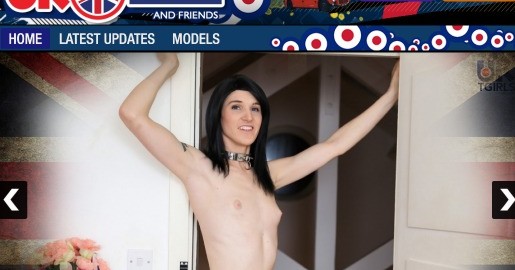 Never heard about Uk-Tgirls?
Introduction
UK-tgirls is a very specific niche website, offering great content for those that are into shemale erotica. All actresses are from UK, making it the unique place to visit when you want to blow off some steam whilst watching quality selective content. From the moment you enter you can clearly see what it's all about. A picture carousel, surrounded by a London themed wallpaper greats you and prepares you for what is to come.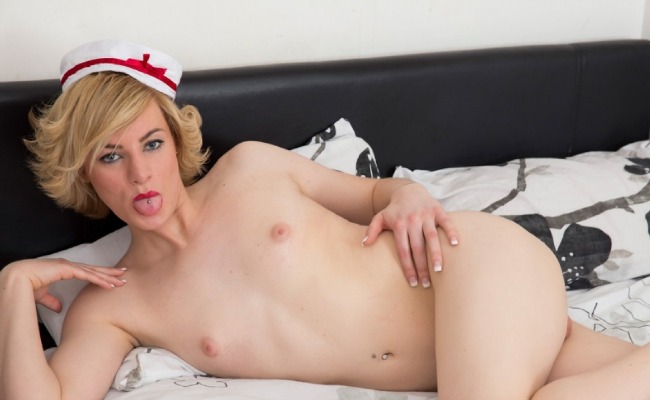 A look at the content
The first thing that grasps your attention when visiting UK-tgirls are the big interchanging pictures and the theme itself. Blue, red and white dominate the spectrum keeping up with the promised theme. You are greeted by a simple and intuitive menu bar, in which you have the options to see the latest updates, search models, return home or sing up for the fun. Also, if you are already a member you log in very fast and start your pleasurable adventure from there. By scrolling down a bit, you see a message that proudly announces its uniqueness on the UK market.
Now UK has a designated shemale porn site where you can find local models from all over the islands and since UK is a melting multicultural melting pot, it is expected to find all kinds of actresses with different backgrounds of their own. Also, UK-tgirls, doesn't discriminate based on nationality. Here you can find girls from all Europe. Going further down you can preview the latest updates in an orderly fashion, based on the date they were posted letting you choose from a wide array of girls with attitude. At the end of the webpage there is the most popular models section, where you can select your favorite from the most desired girls on UK-tgirls.
Video and stars
As the name suggests, UK-tgirls is a very selective website. The majority of girls posted there are from, as you might have guessed, UK and Europe, offering a distinctive selective outlook to it. The girls on UK-tgirls are more than fair, with looks ranging from the typical English Rose to more diverse European background. Each girl you select has her own page, where you can view a couple of photos of her and the preview of the video, both of which bring implacable quality to the table. The full content is however exclusive, living you with the option to buy a membership plan that offers you full access to all the site's content. You can simply become a member of UK-tgirls by choosing a subscription plan, which ranges from 30 days to 356 days that can be paying using the secure method provided by the site. You can for your chosen subscription plan either by PayPal or by bitcoin.
Becoming a UK-tgirls member leaves you with a great selection of benefits. Regular updates, superior quality (all videos being shot in HD), free bonus content and periodical facts regarding the UK Trans community. The videos are not very lengthy, ranging to about 16 minutes each and the website is optimized to fit on every device, empowering you to access great content anywhere and at any time of the day. Great HD videos, numerous photos of specially selected girls and user friendly layout, not to mention all the bonuses, make UK-tgirls one of the best website in this domain. Every girl has her own description and background, making the story even more realistic by bringing depth to every persona. UK-tgirls is the only Transsexual Erotica website with British origins. It brings you the hottest girls from UK and their friends, with very interesting backgrounds and personal stories.
The site prides itself with the most beautiful transsexual models and daring personas, ranging from cute, sexy, posh, hard style and punk. UK-tgirls has it all. The overall design of the website makes it easy to spot what you are searching for, no matter if you like it big or little, skinny or thick. The site's star rating system and displayed number of sets in which every starlet has played makes it very easy to spot exactly what you are looking for. For example, if you desire the more unexperienced type you may want to select the girl with the less number of sets in which she played. On the other hand, if you so choose to be entertained by the more experienced type, do exactly the opposite and choose the girl with the most number of sets. UK-tgirls has it all.
Final thoughts
The most exclusive content out there, brought to you in the form of a beautiful and user friendly interface, makes UK-tgirls the best source of British Transsexual Erotica. And if you are not yet convinced to sign up, the fair monthly fee, exclusive content and UK transsexual life content will be sure to help you decide. Great content, extra quality and awesome extras all in the form of intriguing exclusivity – In one word: UK-tgirls.