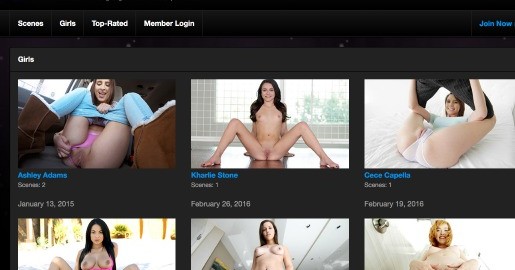 Never heard about Pov D?
Introduction
Have you ever thought that you are lonely and that you could use a girl to fuck, but you would not just happen to have one handy? Well, that is a common problem, and many people turn to porn, but you should not watch just any porn site, and that is why I recommend going to POVD, where girls get fucked from the first person point of view, something that you should greatly enjoy in your loneliness.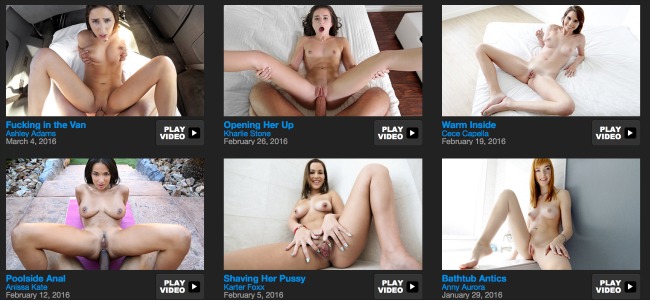 A look at the content
This site is amazing in its design, and that is because of its home page, which caught my attention instantly, mainly due to a large video that constantly keeps on looping on the home page, filling out the entire screen. Yes, that large image is great, and because of it you get aroused instantly, as you get to see girls get fucked, creampied, get their faces covered in cum, something that is really seductive. Below, you would be able to find more previews if this one is not convincing enough, but, the real videos lie in a section reserved for members, only, and is accessible after getting a membership for a cheap fee. That section is done in an even better way, giving room to sorting options and a search bar, to make your quest for good porn even simpler. Yes, the site indeed does help, though in a different way, as it has no lag whatsoever, so that you can browse and load as many videos as you can. This goes as well for the mobile version, it being optimized.
Video and stars
Though the features of the site are great, and its user friendliness, it becomes even better once you set your sights on the videos. Each and every story is captivating, and done in a way that will make it seem realistic, which goes to show that the girls in the video have a real craving and desire for what they do, and they actually do enjoy every bit of it. The stories vary, from massage tales to yoga sex adventures, to simple bedroom fucking, and some kinky ideas, too. The girls are amazing, from their variety stems another of the great things about this site, as none of them are the same, and they also have different approaches to sex and fucking. Some prefer having their asses ravished by hungry cocks, while others just love having their wet pussies constantly penetrated, up to the point of no return. Some prefer creampies, and touching their pussies with all that sperm inside and out, while other prefer a facial, or just simply licking and sucking up all of the sperm, to make their partner even happier. The videos are shot in beautiful full HD, and the details of the cumshots come to life, along with every other close up in the videos. They are numerous, too, as they get updated weekly, though up to three times a week, which does indeed add up to a whole lot of porn. I have been fascinated by the ability to download the videos upon joining, and as many as you like, in different formats, too, so that you can have all of them, should you have a large enough hard drive.
Final thoughts
The girls on the site are amazing and cock hungry, and they shy away from no challenge, no matter how kinky and nasty. Be ready to experience great sex in full HD and scenes that you can download, too, should you wish to do so, starting your own porn collection along the way.

---
Read more…
| | | | |
| --- | --- | --- | --- |
| | [LINKABLE IMAGE REVIEW SITE 1] | [LINKABLE IMAGE REVIEW SITE 2] | [LINKABLE IMAGE REVIEW SITE 3] |
| Trial | | | |
| Monthly | | | |
| Yearly | | | |
| | | | |