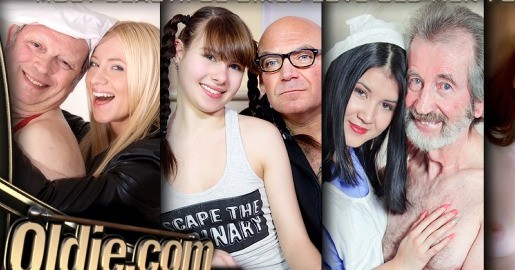 Never heard about Oldje?
Introduction
I never understood how old dudes get it on with innocents or girls in their twenties, as it would seem hard for a girl like that to be attracted to a guy whose skin dangles from his belly. I was wrong, though, as when I found oldje, a site with high quality videos of old guys fucking fresh girls, I slowly realized that they were attracted to, and got a few tips, along the way.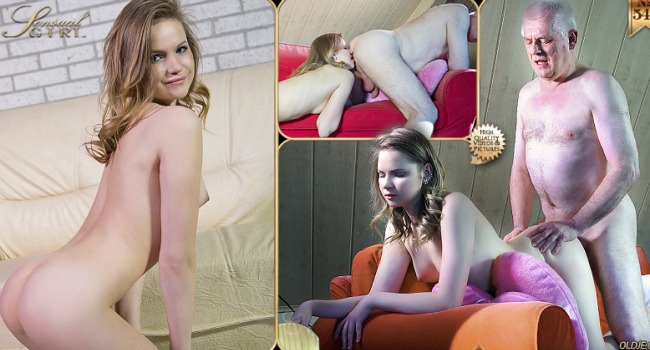 A look at the content
Once I got to the front page, I was really surprised, because the site was done in such a way that its design alone will leave you gaping, even before looking at the content itself. The black background is only a start, as when you start scrolling, you see a lot of images and scenes, all laced in a golden line decorated with flowers and similar details of a naturist look, giving it a very beautiful shade. The girls and the old dudes stare at you, all of them happy and pleased that the action is going on. The videos themselves are in a different section, all sorted by a few filters like popularity, rating or the date they were added on. I really loved the speedy navigation as well, and since they spent so many resources on the beautiful design, I did not expect the site to have such a good response time. It is also optimized for all mobile devices, so browsing becomes a very good experience itself no matter the device being used.
Video and stars
The girls are fresh, all eager to suck cocks of old guys, and suck them good. What I really liked is that the girls can be very seductive and very much hardcore at the same time, something you do not get to see very often. Though, with the design I saw on the site, I maybe should have expected it, as it looks really classy, even the sex itself. Blonds, brunettes, black haired beauties, the models are great, tight, sexy, and with enough passion to make each scene a pleasurable experience, almost intimate, and then they would blow your mind off with mind bending fucking, blowjobs and facials. The stories are good, as well, as a girl going to the teacher's office was never expecting such a good fuck and a screaming orgasm. Likewise, who would've ever thought that the old handyman is handy in all departments and not just those that deal with electricity. Well, the dudes pack a mean punch, and they are as horny as in their chicks, which you can see from all the good fucking they give the girls. Another thing I loved is the quality of the videos, as there is nothing better to look at than a close up of a blowjob in HD. The other amazing thing about this site is the membership plan as it offers four more sites at the price of one, free downloads in all the formats, streaming, and there is an option of a lifetime membership, which means you get all the weekly updated porn from all the sites, and you would have to pay only once.
Final thoughts
With weekly updates (they do it every friday), you gain access to five sites for the price of one, all having different and great content, with all the videos and pictures you want, available for download. This site has never disappointed me, and I am sure that it will not disappoint you.