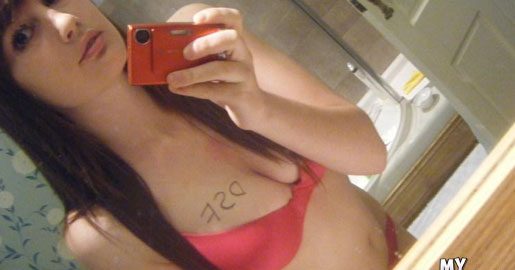 Never heard about My NN GF?
Introduction
The internet is full of adult entertainment sites that you will not believe how many sites are out there delivering porn content daily. It is sometimes difficult to determine which adult site delivers it promises. This article reviewed one of the amateur adult sites that feature no-nude content. That is right! You read it right and it is not a joke that an adult site does not feature nude girls.
The site is called MyNNGF and you will learn everything you need to know about this site just read to the end. MyNNGF is different from many porn sites, as the girls do not take off their clothes. You might be wondering how they can entice men if they do not show off their tits and ass. Well, the secret lies in the girl's effectiveness in teasing guys with their moves and sexy smiles. The site concept is to tease men without the girls taking off their clothes. And it looks like they did a fine job because the site is very popular despite the fact they feature no-nude girls. Anyway, this amateur adult website has many things to offer guys who love visiting porn sites.
In the videos, you will see the girls posing in front of the camera or mirror teasing whoever might be watching them shake their ass and tits. These innocent looking girls definitely know how to tease men and make them jerk off even if they are still wearing panties or bra. As for the quality of the pictures and videos, you will not be disappointed. The huge amount of pictures and video posted on the site has good quality. What is more! The users or girls themselves originally submit the content. The website is worth checking out as they got some hot girls that you will enjoy looking at.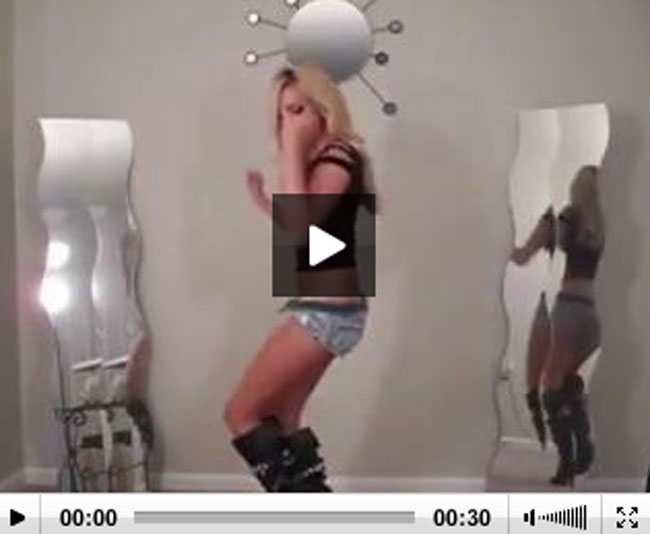 A look at the content
MyNNGF has average looking design and decent navigation. The site average design is similar to other sites that also offer easy navigation. So, you will have an easy time browsing the site content. In fact, when you log into the members' area, you will easily access the sites content including the bonus sites, which is located at the top of the page. And in the right-hand side, you will find the category search tool as well as the listing of the most viewed and popular updates. The advanced search tools definitely help users find the videos or pictures they want to see. The website has a large archive of user-submitted content featuring no-nude girlfriends.
This site offers hot amateur pictures and videos of girls that you can stream and download in multiple formats. The video and photo archives, as well as the bonus content are accessible via the menu located at the top of the page. There are over 200 plus videos that you can download in MP4 format. Streaming is also available and offered in flash player format. The videos are just short that a full-length runs up to 8 minutes. As for the photos, there are more than 1,050 photosets that you can download in sized of 400×600, 500×700 and 768×1024. The quality of the videos and photosets vary according to the shoot. The majority of the photos taken using a webcam so do not expect professional quality. But, overall the quality is good enough to appreciate the girls' sexiness and beauty. When it comes to the download speeds, it is decent so downloading the files to your hard drive is not an issue.
MyNNGF has a lot of pictures and a decent amount of scenes because the site updates regularly. You will always find fresh content to download and stream. Come to think of it! You will find new videos or photos of sexy girls as the site offer free access to TheGFNetwork. The bonus sites are included in your membership fee, so you get not just 1 website but 17 additional websites to enjoy. The network gives you access to different adult sites such as OralGirlfriends, TrashedGirlfriends, and GFMelons free of charge. On top of all the sites bonuses and freebies, you also get access to an archive of 5,000 adult DVDs.
Video and stars
MyNNGF is a website that features girls doing stripteases in lingerie and underwear in front of their webcams or mirror. These girls pose for whoever might be watching them do sexy moves that tease. The majority of the girls are in their early twenties or innocent looking girls that know how to party hard. The site is an "NN" or no nude adult site, so the girls are wearing sexy lingerie or panties and bra. You will not be seeing pussy or tits here if this is what you are after you can move to the next site on your list.
The girls here are posing for the camera to tease your dick without taking off their clothes. Yes! The girls are clothed or just wearing bikinis but they are definitely hotties or head turner. Many of the pictures here are girls in their bikinis posing on a boat, beach with their friends or boyfriends. There are also some self-shot photos or selfies where girls show off their beach body ready or new sexy outfit. Anyway, you will find all sorts of girls here there are girls with large boob size, sexy body, brunette, etc. The site has an awesome mix of girls, so you have plenty of no-nude girlfriend content to see.
Final thoughts
MyNNGF is a no-nude adult site from The GF Network. The website is another user-submitted girlfriend's site that features exceptionally hot and gorgeous girl-next-door type. This site has a huge amount of content that you can download or stream whenever you wish.
Their collection of videos and pictures are high quality even if taken by amateurs. So, the site does not disappoint members looking for good videos or pictures. At MyNNGF, you can have a great time watching girls striptease in their favorite lingerie or sexy outfit. If you are into sexy girls, you will love this site.