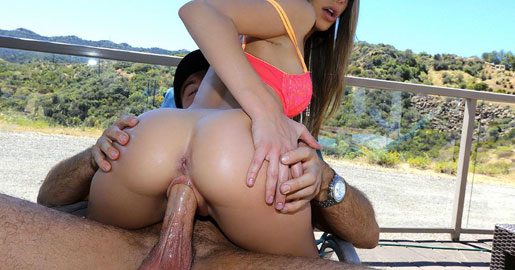 Never heard about Mofos Network?
Introduction
Like it or not, there are times that you aren't sure what exactly the kind of slut you want to jerk into. There are times that it seems to be boring watching your favorite pornstars banged by some black dudes with huge dicks. Somehow, it doesn't fit your pornographic pleasure. What you need is a true versatile network that provides wide varieties of niches. And that's precisely what the MofosNetwork is. I highly suggest getting a tissue or probably turn your air condition unit because this tour is going to be hot and sizzling.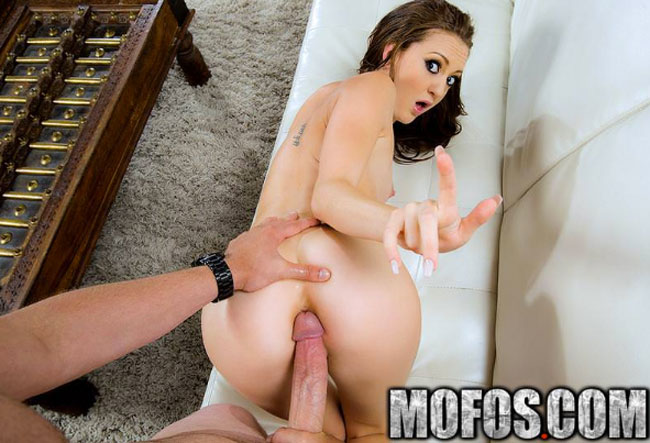 A look at the content
Entering the site teases me with a beautiful blonde chick. This could be the indication that I hit the motherload. As soon as I got in, the network brings me a delightful treat beyond my expectation. There are lots of gorgeous fresh chicks being banged in the most sophisticated ways. In addition, the network never fails to impress me simply because of the raw stats they offer. With the promise of over than 2,000 exclusive scenes, 1,600 models, daily updates, unlimited downloads and several sites, what more a horndog can ask for? Browsing to the membership page gives the impression that this site is a very busy platform. Why? Well, as of now they are boasting their 2,264 scenes and counting.
Moreover, there are 19 sites to choose from and there are 2 sites that are still in progress as for now. With much material, I presume that the browsing could be daunting because of the fact that this is a big network handling several porn sites. But thanks to the simplicity of the design and the layout is properly organized, navigating is not an issue. In case that you like to watch particular scenes that you want for tonight, the site is proud to bring you their search page. It allows you to use keywords like the name of the model, per category (like POV or MILF) or the title of the scene. As for me, a site or rather, a network that offers browsing tool is the most reliable method that benefits new live users.
The browsing tool is precise providing the right niches when entering the right keywords. The site does not just over the common niches you can find elsewhere with other porn site network. Yet of course, here comes the basic such as fresh chicks, busty, ethnic, and so. Innovation niches like the Drone Hunter and the Stranded sites are some of the few. In here, you will always find some kind of absurdly hot as they perform well. I would also like to include that the network covers live interactive action sites like the Mofos Live and Video Blog. In here, see some of the hottest models performing, teasing and showing off what they are made of to the whole world. There is a particular site that I recommend most and this is the site called "She's A Freak", as the name implies, see beautiful girls ramming their pussies using large and hard objects that could destroy their vulva.
Navigating the sites available is easy and you can simply identify a particular site's niche thanks to the informative descriptions they provide. Another great feature about the site is that they are providing the latest content available in several video format options. You can download them by using windows Media in a 720p 1080p high definition. In case that you are having some trouble with your internet connection in streaming, the network caters the less picky and slow connection. Okay, your internet connection is damn too slow, the network can solve your issue by allowing you to download episodes in a series of clips.
Video and stars
When you click a certain episode, each one is accompanied by photos. The gallery is usually can be found at the bottom of the screen that has crystal clear high-resolution images. Aside from the features, the theme and the niches they provide, what made the site and the entire network valuable is their models. I should say that these girls are the cream of the crops of the network.
They are stunning, charming with sexy bodies. Megan Rain is a brunette hottie who is craving for fresh meat. Her favorite position is the doggy and she really likes to suck big boner from her lips down to her throats. See her jerking off and getting naughty with her step-sister. There is also a scene where she came into a room and she found a guy naked. The guy didn't know how what to do. Eventually, she gets on her knees and sucks the hell out of this piece of meat.
Catch her being pounding by a guy with a huge white cock in a POV scene. For hot blonde action, you can never go wrong with Kaylee Jewel. She likes the hard stuff penetrating her hairless pussy. She's crazy enough inserting some kind of a mechanical tool and digs her vulva for pleasure sake. It is nasty, wild and wet as she continues ramming her pussy over and over again with this tool. What I really like about her is her midsized breasts with pink hard nipples. Also, her sexy armpits look so delicious. See her jerking off, girl to girl scenes and a lot more.
Final thoughts
All in all, I really don't know what to say. There are no fancy words describing such great porn network that has been in the business for years providing quality content and service. The MofosNetwork site delivers what they've promised from the start. They provide truly unique niches and sets of options that you will certainly enjoy. So, for fuck and pornographic pleasure at night, I could say that the network has it all. This is one hell of a network that you shouldn't miss.

---
Read more…
| | | | |
| --- | --- | --- | --- |
| | | | |
| Trial |  N/A |  $1.00 |  $1.00 |
| Monthly |  N/A |  $17.99 |  $19.95 |
| Yearly |    N/A |  $119.99 |  $119.88 – $9.99/Mo. |
| | | | |