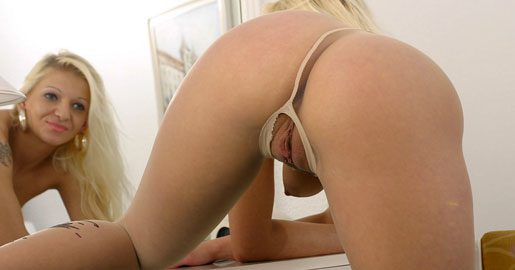 Never heard about Magic Legs?
Introduction
There's something about stockings that have been worn in the right way, it makes a pair of legs really seductive, regardless of who is wearing them. But then when these pairs of stockings are being worn by the most attractive fresh faces that you could find on the face of the earth, this is when you will have endless boners. Do not under-estimate the power of a sexy costume, it is enough to make many men go insane. MagicLegs is a porn site that ensures that your cock is erect at every juncture. It shifts its focus from the cocks and pussies that we so much depend on to get pornographically entertained and focuses on a sexy pair of legs. When adorned with the right kind of costume, you will realize that the legs, not the ass or pussy are a woman's greatest assets.
Do not look at men who worship feet or like sucking on toes one at a time until their cocks are excited awkwardly. The truth is, you will be part of this club as soon as you are ushered into the gates for this porn site. Everything about MagicLegs is pretty sexy and magical. Thus, the site could not have a name that is more fitting for it. The truth is that you are probably wondering what I am ranting on about. You will have a great time getting to know the European girls behind the action. Trust me, there is nowhere you would rather be. The site was launched in September 2013 and with only three years of existence, it has proven that it is single-handedly capable of shaking up the adult entertainment industry as we know it. There are a lot of good things that come with being a member of MagicLegs.
You will not only be able to enjoy the videos that are on this particular site but you are also given full access to 21 bonus sites, all that are under UnlimitedAccessPass. On such a breakthrough network, MagicLeg's success was inevitable. There are 147+ videos on the site but the bonus content than you can imagine as you await new flicks from the site. They may not come in a weekly fashion but there is something new that should always be expected from the site. There are 75 photo sets that will give you entertainment in equal measure. The videos can be streamed or downloaded in three formats namely, Flash, WMV, and MP4. This is a flexible way of access as many porn lovers prefer these video types because of watching convenience and ease of access. The incredible photo sets boasts of a resolution of 1536×1024pixels.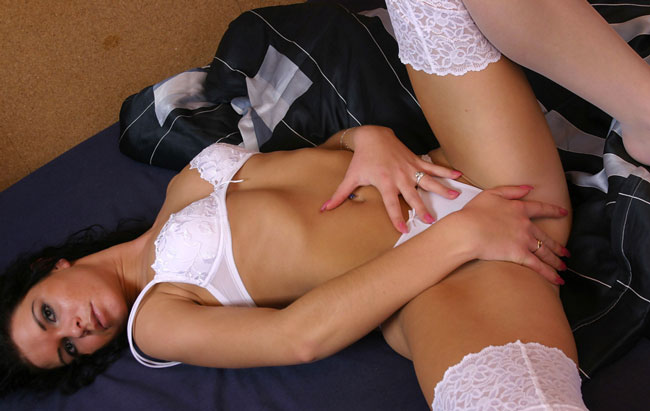 A look at the content
The site has been presented in an ordinary way and the design is very plain and simple. However, the best thing about it is that the videos are easily accessible. If the site embraced a modern design, it would be highly appreciated but then again, it is the pathway that easily leads us to the content that really matters. There isn't a lot of information about the update schedule, therefore, you will not be able to know what has been recently updated and when it was uploaded to the site. However, the layout of the site, in general, is really nice, especially for new members.
The most annoying thing about joining porn site is facing difficulty when getting to the content. MagicLegs makes this very easy for you as the videos have been well arranged in a couple of pages. As for the viewing quality, you will be able to attest to incredible watching moments, especially because there aren't any moments that may leave you waiting. Members of the site can also enjoy extras like the live cams.
Video and stars
The girls on MagicLegs do not really use any cocks to help them find pleasure. On the contrary, they will do everything in their power to make sure that they use their stocking-adorned legs to pleasure you beyond belief. While this may seem highly impossible in your years of watching porn, MagicLegs is known to pull off the impossible. The girls on set are sexy and they do not need any introduction.
The site has a mixture of amateurs and a few professionals that you may have seen on one site or another. They are often into acts of masturbation that will have your cock erect in the shortest time frame. The girls wear different types of stockings to ensure that they pass on the message of pleasure well. There are stockings that cover their legs fully, others go halfway while others are supported by straps that run across their butts. My favorite, however, is the fishnet stockings that only a few of these girls know how to wear well.
There are blondes, brunettes and redheads alike who make appearances on the scene. The scenes take place in the indoors, however, these girls can decide to get kinky in the living room, bedroom at other times in the kitchen. It does not matter where they are, they know that you are watching and they intend to fully entertain you without leaving anything to chance.
Final thoughts
On MagicLegs, what you see is what you get. This is not a site that promises to deliver and it doesn't most of the time, it will go beyond your expectations. The action may be of a simple masturbation nature but the performers on the site have a way of appealing to your sensual emotions. If you want to enjoy this ride, all you have to do is to sign up and get started!