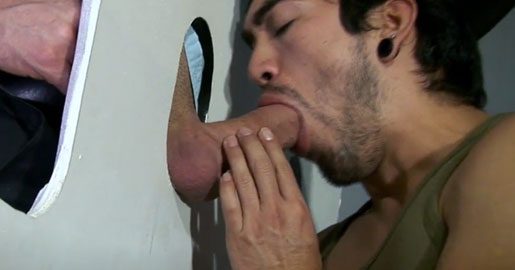 Never heard about Bulldog Pit?
Introduction
BullDogPit is one of those sites that does not have any filters. Whatever you have always imagined in all of your darkest and deepest fantasies, so shall you find clearly laid out in the pages of this site. BullDogPit is fun, thrill, entertainment and adrenaline all in one. The scenes on the site only revolve around hardcore sexual encounters that you would not see anywhere else but here. BullDogPit could not have a more befitting title, the site encourages its performers to indulge in piggy sex in gritty locations. But the site ensures that it does not take things overboard, it still maintains a good level of decency by showcasing horny fresh-faced British lads who are from Euro crème studios. The films on BullDogPit were filmed by Jonno, a highly talented videographer and this means that you will only receive videos of impeccable quality. This makes everything raunchy, making BullDogPit a site that is worth signing up for. Launched in 2009, this site has a lot of experience behind it. Therefore, you should not settle for less than what this site can give you. The entertainment is truly on point. As a site that is under MyGayCashNetwork, members will be able to receive access to 14 other bonus sites. This ensures that you get more than you bargained for. As the content is 100% exclusive, the scenes that are found on this site are only meant for your eyes, you will not be able to see them one any other platform. Sites that offer the same kind of content exist in abundance but none has gotten to the entertainment level that BulldogPit is known for. The site has 324 models who are ready to please and appease you in ways and access to live comes where they can be able to interact with other members of the site.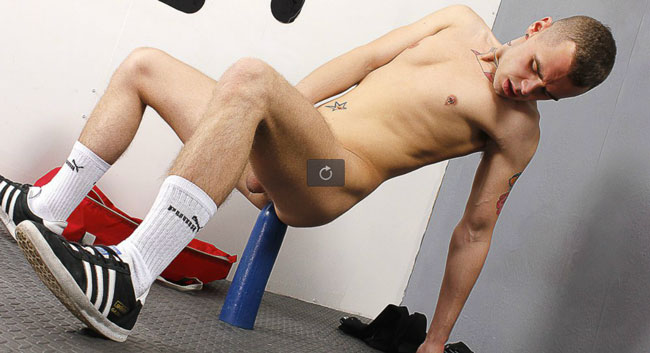 A look at the content
The site enables all its members to take a free tour and lets them know what they are in for. Unlike most sites that will preview all of their movies, BullDogPit only gives you previews to two explicit clips. If you click on them, you will be taken to the join page where you can sign up for the site. The site has a straightforward design that allows you to easily maneuver from page to page. The site's key areas are the movies, models and the photosets. If you end up on any of the above categories, you will really be able to fully enjoy the collection. In case you want to know more about the performers, the model index will really come in handy. There are 271 exclusive scenes that are in MP4 format. There are large in size and this makes viewing highly enjoyable. If you want to enjoy the movies on your mobile device, they are also provided. The scenes are a mix of amateur and full quality scenes. There are 410 exclusive picture sets that have a good number of solo shots. There are also links that will lead you to the bonus content, the blog and desktop wallpapers.
Video and stars
The men on BullDogPit are truly delicious. They are not only the objects of your everyday desire but they have one goal in mind, to make you cum. You will meet Jacob Woods, a naughty guy jerking off after all his housemates have gone to bed. As he dwells in a house where a lot of cocks are running around, he cannot be able to contain his libido. Thus, when he is left alone, he takes the opportunity to stroke his cock and get multiple orgasms. On the other hand, you will be able to see Logan Moore and Rocco Steele in action. They take terms to hump each other with their monster cocks. Fresh-faced James Dixon also believes that he can give himself the best kind of pleasure. After a tough and sweaty workout, he decides to take a shower, lay back and enjoy his giant cock. He strokes it while moaning and groaning in dire pleasure. There is no doubt that these guys really love showing off. The British Bulldog productions is only known to be affiliated with the best-looking men, therefore, you can be sure that you will get a lot of eye candy here. The guys hail from Europe and the UK. The common faces that you will run into include Fred Faurtin and Dean Monroe. These are already established porn stars who have made a name for themselves in the adult industry. They will show you that experience supersedes everything else. They will captivate you at every instance and you will be glued to the screen at every moment. This means that you will be able to catch a good glimpse of in cut cock at every juncture. There are threesomes and full on sexual scenes that will really interest you to watch. The guys who are not overly masculine tend to have butter smooth skins but do not get them confused for Twinks. They love getting their asses slapped, getting rammed, eating cum, licking armpits and roughly handling their partners. The action is raw and every once a week, they will surprise you with a new wonderful scene that showcases their new sexual tricks. The men in action are the best that you will ever see.
Final thoughts
The hardcore scenes on BullDogPit are begging for you to enjoy them. There is no doubt that the high libido on all of these pages is truly contagious. The site may lack a few features like advanced browsing but it is a good provider of enjoyment. You will have a good time whenever you log into BullDogPit. To top that off, the endless provision content literally seals the deal.