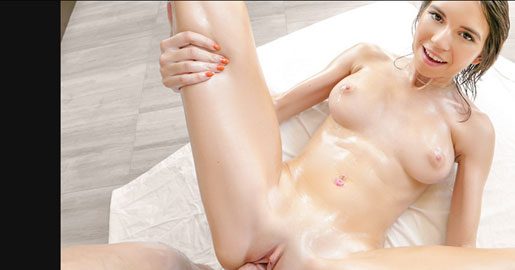 Never heard about Lubed?
Introduction
Humor me for a minute. Imagine a girl that has a Jessica Alba kind of look, looking directly at you with wet tits, wet pussy, wet boobs, wet butts, and wet long hair all oiled up and ready. Now tell me, is there anything else in the world better than this? If your answer is no, you're in for something big. Today my fellow gents, we're going to have a quick review at the porn website "Lubed". I have taken quite a liking at this site because of its unique sense of taste. Unlike the other porn sites, I have reviewed in the past. Lubed has taken a bold move and focused on one type of porn, and that's the Wet, Messy and Intense types of Porns! But you know what? They did it right. Seeing these cool sexy ladies getting rammed from behind is really worth the trip. You might also find some popular porn stars here in their website like Megan Rain, but we'll be talking about that later. By the way, just so you know, this site is actually new to the porn business. But they're really getting a great head start with their porn theme. So let's take a look at this hidden wonder in the porn world and see if they're worth our time and money!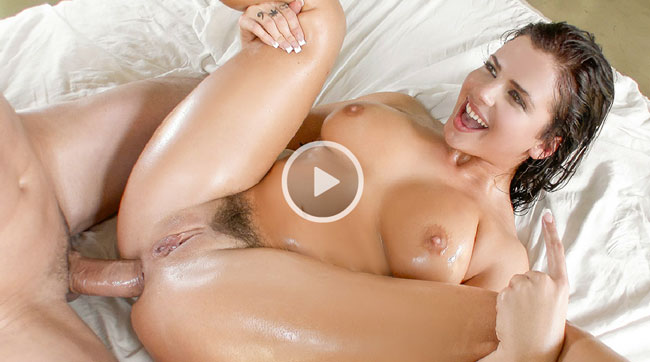 A look at the content
The Lubed website is the first of its kind to give an unprepared audience a hell of a ride. When I entered the site I was expecting some kind of registration or just a simple preview of their videos but no, that's not what Lubed had in mind for us porn lovers. When you enter their site you will see this huge .gif image of girls sucking dicks all wet and horny. When I say huge, I meant, humongous. Have you ever seen those moving images in porn websites? You know, those advertisements stuff you see in the side? But this time, It's in the very forefront of the homepage, it features the most popular scenes of the day and its super high quality for a .gif image. You usually see these .gif images in low quality only, but seeing these sex scenes in high def. really hardened those bars. The website is also schemed with dark and grey colors. Very sexy choice of colors there. It really brings the porn videos into the center of attraction. Now let's not forget their lovely logo. The logo is shaped like a water drop. Nice one there. Now other than website fashion, they also have a special treat for new members. Once you're registered, you get to have free access to new porn sites! Knowing the quality porn this site gives their audience, I'm sure the other sites will perform nothing less as good as this one. But we're not done with the website just yet, if you head over to the models selection (don't worry, you can do it for free even if you're not registered yet), you'll see a vast array of beautiful, unbelievably charming and sexy models just waiting for you! You can also watch their profiles and videos through this page too, so you won't have to bother and go looking for their videos in the videos page. Seeing this website fashion and features they have for "Lubed" I'd say they did a really good job impressing the audience. Now let's check out if their videos are worth watching.
Video and stars
I've been watching a lot of porn in my lifetime, more than 20 years to be exact. But never in my life have I come across this level of video quality. It's like watching actual sex right before your very eyes. Lubed hit the jackpot with this one. They are the first ever porn industry to get the 4k Ultra HD Resolution for porn videos. That's the highest resolution you could get inside your house to date. No other porn website has this capability. I don't know how they did it but when I watched a bit of sample of their 4k, I thought I could actually put my hand inside the screen and touch those sexy girls. I'm not joking. It really is that realistic. But don't worry if you're laptop or device can't handle the 4k Ultra, you can still watch it in 1080pMP4 HD, 720pMP4 HD, 480pWMV HD, and 720p. The videos can also be downloaded as many times as you want. They have unlimited streaming features too. The girls in their website are also another thing to be amazed. These hot sexy ladies look like they're about to tear those cocks apart with their battle hardened pussies. They could endure the most hardcore sex there is. I'm not joking. I've seen hardcore sex before but nothing I've seen in the past could ever come close to what these girls could do. No wonder they were handpicked. These girls could go from threesome sharing one cock, to gang bangs that could last for a very long time. All wet and dirty the visuals and the content is just amazing. They also shoot a lot of their productions in Swimming pools, bathrooms, gardens or anywhere you think they can get water all over them. The models also include Megan Rain (one of the porn world's top favorite), Keisha Grey and also Adriana Chechik. If this doesn't impress you, dude, I don't know what will.
Final thoughts
Who knew wet and messy could actually get this good. Lubed has a lot of potential to being in the top spot someday. After seeing their website's design and features, I can really say they've got a lot of professional engineers at their disposals. They also have a lot of models to. I don't know how they managed to get that much in such a short time but maybe the girls today just love getting down all lubed up, wet and messy with the guys these days. So for my ratings, I'd say this site has perfected WAM. Better hurry up and register now boys. Wet hot sexy girls are waiting!

---
Read more…
| | | | |
| --- | --- | --- | --- |
| | | | |
| Trial | $1.00 |  $1.00 |  $1.00 |
| Monthly |  N/A |  $29.95 |  $29.95 |
| Yearly |   N/A | $119.40 – $9.95/Mo. | $119.40 – $9.95/Mo. |
| | | | |