Never heard about the Live Sex Asian Lesbian?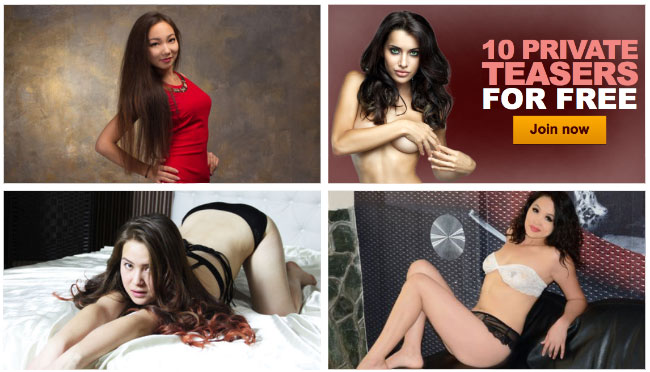 Introduction
There are many live cam sites out there, and though many of them have a mix of this and that, the LiveSexAsian is actually an Asians only cams show site. It has the Duodecad Ltd. behind, which is the company that runs the LiveJasmin. In case you are looking for some hard sex, the LiveSexAsian is a fine place to find it, and these girls are totally kinky.
But what about the lesbian area? Well, that specialty is pretty hot here: groups of two and three sexy girls are available too. The LiveSexAsian has a free chat option, so you could have here some good fun with that, and also use it to discuss what you need from these cuties. In order to satisfy the needs of their viewers, the girls usually have HD cameras, and they also seem to have an armada of sex toys at their disposal. This will get you a fine variety during the shows.
A look at the content
When you visit the LiveSexAsian, you will see the online models listed first, without any kind of filtering in effect. So, the first step towards the fun is to select a niche, in this case, we are talking about lesbians, that's what you have to pick from the menu right to the search field. From that menu, you can select several other attributes, but since there aren't too much of them online at the same time, you should simply leave the filters alone. Regarding the overall look of the site you are going to see that it's simple and it's colored to a fine shade of red.
The options are very similar to those you can see on many other sites, including the main site of this company. Every model has a short profile description, and they have to select their features and body attributes. If you are looking for something specific and just 'Asian' doesn't cover your queries, you should try to enter those things in the search field. The models at the LiveSexAsian are satisfying ladies, and they certainly know how to please each other, and by doing so, please you.
The joy is enhanced with the great video quality, which often (in almost all cases) reaches HD too. Since the girls are located in well-lit places, that together with the good sound and excellent video makes the experience just much better. You can't download these shows, but you can take snapshot during the action, so some memories remain – also there are archived shows here and there, so check the profile of the models carefully. The site is responsive, so you will find it to be easy to navigate on mobile too. We have tested the stream of the site on mobile and it worked fine too. There is no mobile application, so you will need an up to date device and browser for it.
Video and stars
Well, we must say: the lesbian area of the LiveSexAsian is joy squared. There are couples and groups too, so the hotness is endless, and when these cute Asians get on with their show, you are going to find that they are just what have been looking for. Since all girls are Asians, the whole models' list of the lesbian section is hot, and tremendously sexy. As you will see there are mostly fresh models here, but if you need something special, the cute matures and the few BBW lesbians will certainly fulfill your desires.
These girls are not amateurs at all, but some of them actually have that cute and hot appearance which makes them look like real homely girls, who live next door, and hide their love from their family and friends. The models are varied, and though they are all Asians, they are not all the same: the girls here are sexy pieces, and they are Japanese, Korean, Vietnamese, Thai and Philippines too, so it's actually a truly varied bunch of cuties. Most of the girls are naturals, and as far as we could tell, there is barely any among them who have her body enhanced in any way. Those who are looking for such natural beauty will find this models' database very satisfying.
The shows themselves are quite exciting. We have seen a couple performing some sexy stuff for us, and when they were asked to do something harder, they actually did it without second though. Well, okay, anal insertion isn't that hard, but there are girls who – no matter how long they have been in this business – won't do it, no matter how many credits you offer. Nevertheless, the lesbian shows just kinky in the way they exist: Asian on Asian? That's a very hot thing on its own account. But when a horny lad (or gal?) directs the action it gets even more exciting.
You are going to see the girls performing different actions for your entertainment, and you should tell them what you want to see before they actually get into it. Since most shows are taking place in well-lit rooms, you are going to see nearly every detail of the girls' body, and the HD quality just enhances the overall experience. Now, the fetishes and niches featured in the show depend on your preferences, and on what the girls are willing to do. Decide what would you like to see: hot, kinky action with fetish elements or some passionate and exciting sex of two or three girls? Just imagine, and find out what turns you on, then share your thoughts with the girls and see what they can provide you with.
TRIAL ACCESS

9.99 Free Credits
Final thoughts
The LiveSexAsian's lesbian models are truly hot, and though they are doing this as a job, they really get themselves turned on, and they like to perform for your entertainment. The site's features, the good number of lesbian couples and groups make the site more than simply recommended.