Never heard about Live Jasmin?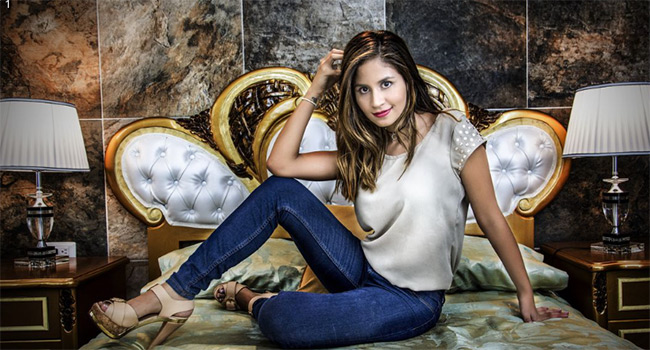 Introduction
LiveJasmin hot flirt is a part of the web where the flirtiest girls gather. This is a soft-core live webcam chat site that allows you to connect with all sorts of different girls and then take them to a private chat room and allow them to show you the magic. It is a site where thousands of girls are available for you to chat with them or even something more.
A look at the content
The layout of the site is oriented towards selecting your favorite girl. So when you enter the hot flirt section, you will be able to see the girls and their profile pictures. There are also some options like category selection and sorting the available girls by ratings or popularity. When you choose a girl, on the left side of the streaming video player, there are buttons that allow you to perform actions like buying more credits, buying the girl a gift, rating her or viewing her pictures. The design is minimalistic and devoid of any unecessary details. The site seems to have a nice modern touch to it.
When you enter the girl's stream you are also presented with a similar design and there you have the chat room and the video player. Design color is red which will give you a nice feeling of intimacy. You can navigate through the site in different ways, either by browsing, listing manually or selecting the category that you prefer the most. Scrolling through the site manually, you are always able to see the girls that are there for live chats. You can join the action from your mobile device too, all you need is a stable internet connection.
Video and stars
Girls on the hot flirt part of the site are all apparently selected for their charms and looks and the top ones are really beautiful. When you enter the stream with a girl, she is usually either chatting depending on how popular she is, you can also chat with them and occasionally they will show panties or walk around the room. There are around 10,000 models in total and usually around a hundred online on the whole site. Most of the models have written some bio and they have some pictures that you can view. Some of the activities that girls partake in on the hot flirt part of the site are usually lighter than on the other parts, but they make that up in other areas. They usually offer dancing, focusing camera on certain parts, smoking, and such. Mostly amateurs, these lively girls are something that will bring a certain amount of joy to your day as most of them are cheerful, easy-going girls.
Video scenes are actually live streams, but girls can choose to upload their own videos and have them on their channel. The live streams show girls in clean, nice backgrounds, and sometimes the walls are adorned with pictures. The quality is excellent, most of the girls now have HD cameras. Streaming is done in flash player and is really smooth. Membership plans on this site consist of something different. Instead of having the recurring subscription this site has something different. When you enter a video you are entering the free preview section, you can see the girl, her curves or whatever interests you. Chat is also an option so you can have a nice conversation with her depending on how full the room is. Usually, there are gems hidden in this part of the site that has a few guests so you can talk with them for a while. Later if you choose you can enter the private room which spends your credit for being in there. 2-3 credits are usually spent per minute. You can also choose to become a top member which will give you options like rating the girl after the session, more free credits and such.
TRIAL ACCESS

9.99 Free Credits
Final thoughts
Girls on this site are fairly beautiful with some true gems out there. One more thing is that there is a large number of these girls and they usually have HD equipment so in overall a site that you wouldn't want to miss.

---
Read more…
| | | | |
| --- | --- | --- | --- |
| | | | |
| Trial |  N/A | N/A | N/A |
| 27.99 Credits | $31.99 | $31.99 |  $31.99 |
| 157.99 Credits | $161.99 |  $161.99 | $161.99 |
| | | | |