Never heard about the JessicaJaymesXXX?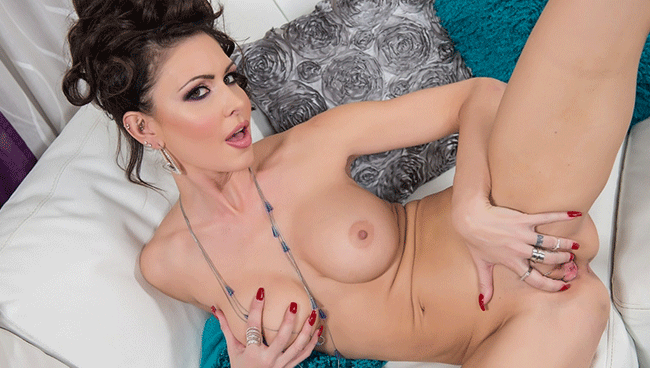 Introduction
Hustler network has been known to hog all the beautiful girls in the porn industry and this is quite true, if I must say so. So far, all the girls I have come across in Hustler are all bombshells with a pretty face to match it. Talk about real paradise. I admit, I am rather a superficial kind of guy and I get really hot when I see that the lady getting it on in a porn scene has a really pretty face – not to mention, a banging kind of body. Really though, who is not like this? A lot of us are, most probably. Nothing wrong with it, though. You pay for a site and you expect to get your money's worth. Hustler has always been one of my favorite networks and this is because they have really great porn sites that have a lot of beef in it.
Hustler also likes to shine a spotlight on their porn stars as individuals and this is the reason why the gargantuan network has plenty to offer in an overall sense. Hustler likes to give huge breaks to their girls, going as far as giving them their own individual porn sites. A perfect example of this phenomenon is Jessica Jaymes. She is legendary because she is the first ever Hustler contract girl. She also hosts a show called Playboy TV. Also, she might be the reason why Nick Lachey cheated on Jessica Simpson. Moving on, despite the random tags that come along with her famous name and self, Jessica Jaymes and her own porn site named JessicaJaymesXXX has made a name for herself with the amazing quality her porn site exudes.
Jessica's very own adult site was launched back in January 2009 and is still striving to be one of the very best. True enough, the site itself has been nominated for various awards and has won quite a number of it through the years. JessicaJaymesXXX practically has a really high rating and there are tons of things here that will help you interact with our resident porn star. Hustler really hit the nail on the head yet once again by bringing this treasure trove to life. Now, we do not only get to enjoy the gorgeous chick known as Jessica Jaymes, we get to witness all the fun and lewd things she does with other equally lewd people.
A look at the content
Jessica Jaymes' porn site is something that exploded out of an art museum. You know, where colors are popping out everywhere and everything is just a strong variety of candies in your eyes. The background is so glittery and girly that it actually just perfectly fits the theme and niche of the site. Considering that Jessica Jaymes is a woman whose femininity exudes everywhere, this sort of design is splendid and impeccable for her ever growing porn site. When it comes to navigating your way around here, it seems simple and uncomplicated enough. Things are supposed to be where they are so you will never be confused. The user interface is really helpful, user friendly, and just really good in general.
The site layout and arrangement is easy to manage as well, despite the many decorations the site has. I never really had a thing for colorful sites because I like those minimalistic ones but I will make an exception for this one. That and because Jessica Jaymes herself graces the backdrops for the said porn site. Either way, no matter where you go, as long as you are glued to the site, you will be seeing Jessica's face and body everywhere. Also, when you enter the site, considering you are already an official member, tons of things can be seen on the header aside from her name in glitz, and that oh so alluring photo of her with her ass up in the air. You will see her awards being posted there, how many years the site has been around, a short welcoming message from the chick herself, and just really everything that makes this porn site even more worth it than you think.
If you also would notice, the top part of the site is where you will be finding the links and everything else that will help you get your way around here. On top you will find the 'Home' button which will prompt you towards the main page, you also have the 'Scenes' button which will take you to where the entire video collection the site hosts are, you have the 'Girlfriends' button which serves as a model index but it really is just a list of the girls that Jessica has her scenes with, you also get to see the 'Live Shows' button which will bring you to a page where you can watch Jessica Jaymes' very own live sex shows, you have the 'Extras' button and the 'The Sites' button which is self explanatory (like the rest) but you will be glad to know that there are freebies in here.
Video and stars
Jessica Jaymes is a hot girl paired with a really pretty face. Although she was the first ever contract girl hired by Hustler network, she has not lost her touch at all and all that she is becoming, is getting hotter every single time I see her again. Jessica is most of the time paired with someone else or some group so you still get the right amount of sex and more. All 600+ scenes in here can be watched in your browser or downloaded to your device in several formats that the site hosts. There is no limit to downloading and watching. The updates seem to roll regularly.
365 DAY ACCESS

$

119.88 –

$

9.99/Mo.
Final thoughts
If you are here to see a gorgeous girl who has tons of experience in different themes of porn material, then you came to the right place, my friend. This site is rich in girls, sex scenes, and quality, and surely something you should not be missing.
"This site is no longer online. Choose another one among the best pornstar paid porn websites!"
---
Read more…
| | | |
| --- | --- | --- |
| | | |
| Trial | N/A |  N/A |
| Monthly | $29.95 |  N/A |
| Yearly | $119.88 $9.99/Mo. |  N/A |
| | | |