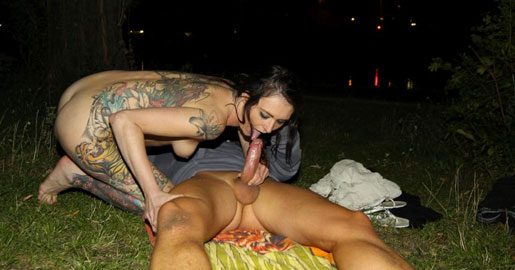 Never heard about Inflagranti?
Introduction
Established way back in 1997, Inflagranti has gained its popularity in the porn world. It has been dubbed as the largest archive for German porn. Considering that it has been around for almost two decades now, it is not surprising if you can already find a plethora of sex videos in the website. These videos usually showcase German ladies – both amateurs and professional porn stars. These girls are too hot for you to handle but will surely be arousing enough for you to reach the climax with just a few moans. The horny girls only speak German but that does not mean that you won't get to understand what they are saying. There is no need to learn the German language if you want to subscribe to Inflagranti. All you have to do is to watch the video. You'll soon understand the jizz, err, gist of the content by watching how the story unfolds through the actor's actions. The stars will immediately get down and dirty, without any further adieu, so that you can get that sexual gratification you came to Inflagranti for. Inflagranti is the best German porn website available online nowadays which can provide you with both non-scripted and scripted sex suitable for your home viewing experience.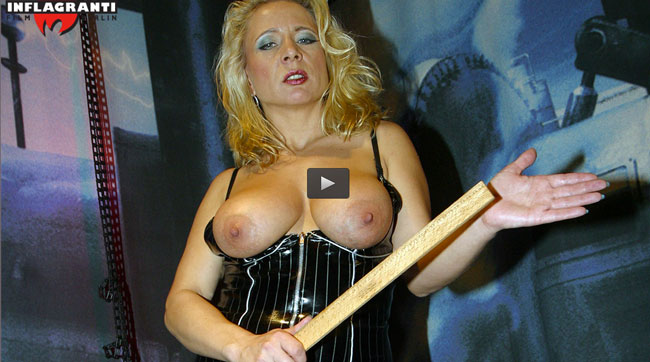 A look at the content
The website of Inflagranti is one worth praising. You can see that the developers behind the website had put their best foot forward to provide users an amazing porn experience. For example, as soon as the website completely loads, you'll be cock-teased with the scene teasers posted as the website's banner. You'll see scenes of fucking, masturbating, and foot licking right from the get go. From the Home, you can go to the Videos tab where you will be able to check out some of the amazing scripted and non-scripted sex in Inflagranti. The thumbnails showcased here are all the best scenes in the video. If you hover your mouse on a video that caught your attention, some scene teasers will play out. You can sort out these videos according to their niche, top 10, most viewed, and latest releases. The videos are all of high definition (1080p) which can either be downloaded or streamed. Moving on, you can also go to the Pornstars tab where you'll get to know the different women who are participating in the videos uploaded by Inflagranti. If you click on a model, you'll be directed to her profile page which contains information such as birthday, ethnicity, and country. Once you are done checking out the stars, you can then go to the photo gallery. These photos are usually photo stills taken from when these stars were actually getting fucked. These photos are of high quality so you should have no pixelation problems with them. You can even download the entire gallery into a zip file. This is part of your exclusive perk as a member. The next tab you should try out is the Niches where all the niche categories such as Popp or Hopp, Public Sex in Berlin, German Lesbians, and so on can be found. Inflagranti is quite an intuitive porn website so there won't be a moment of frustration for the visitors simply because they lost their way around the site.
Video and stars
The girls in Inflagranti are all very much willing to participate in any kind of kink you may have. If you have a kink for footjobs, then they'll allow their partner to lick their well-manicured toes over and over. If you prefer spanking, you can find such videos on the said porn website too – with the girls looking as if sex feels better when they are spanked. These girls are more than game to be dirty and naughty, even if they end up being slathered in cum and sweat at the end of the video. There are too many kinks being played out in the videos uploaded here in this porn site that caters well to the different fetishes people have regarding sex. The best thing about Inflagranti is that it has a plethora of girls that are either professional porn stars already or just amateurs waiting for their big break. Examples of the girls who are worth subscribing to here in Inflagranti include Stella Styles, Paula Rowe, Ashley Dark, Lady Alexxa, Nadja Summer, Sandra Star, Kira, Sarah Leony, Barbara Devil, Sharon Da Vale, Mia de Berg, Sklavin Michaela, and so many more – with Sklavin Michaela topping the list of porn stars in the website. These girls have amazing sex techniques that will make you wish you are the one actually fucking them right now! They know exactly how to rock their partner's and your world. Even by just watching their tongue action or the way they massage their own nipples while riding their partner, you'll want to reach orgasm as soon as possible! There will also be cussing and cursing in the videos – utterly gutter language – which can heighten the sexual gratification from the fetish that people want to indulge themselves in. These girls are all German so expect that they are blondes and white-skinned women.
Final thoughts
If you are a die-hard American porn fan, then you have no business knowing more about Inflagranti. Other than that, you'll find yourself masturbating every day to the German lesbians, MILFs, and even dominatrix in the site. The sky is the limit as the video updates are done on a daily basis. Overall, you have a multitude of reasons why you should sign up for a membership in Inflagranti and absolutely no reason to pass on this one. It would be worth every euro you spend if you sign up here. If what you want is a foreign porn site with a good quality fuck, then there is no other porn site to be but Inflagranti.