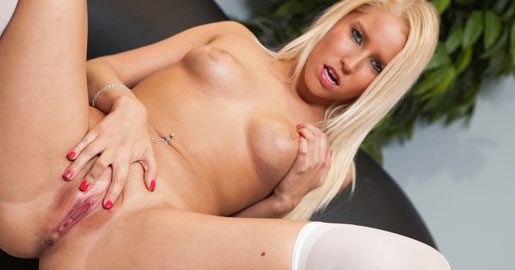 Never heard about Vanessa Cage?
Introduction
So, do you like those blonde news-girls and hosts in the TV shows and news? If yes, then the VanessaCage can help you live your fantasies, because this hot piece of woman was born to be in front of a camera. Vanessa Cage is only 25, but she is gorgeous, busty and lustful – she has her interest in straight and lesbian love too, and as a real American cutie, she lives to satisfy her fellow American's needs… but we're sure that the rest of the world could also go mad to have her visit. This girl looks glamorous, but her videos are not that much. The sex is hard, since it's her official site, you can see her in solo action too. As Puba Cash Co-powered website, the official Vanessa Cage portal launched in 2012, and after a quite active period, it became a randomly updates website. However, the currently existing collection is really fine, and as this girl makes girls and guys (and herself) happy you will forget about anything else. Fine, and exclusive HD videos and high-res photo galleries are granted to you, with a whole lot of additional content. As a member of the VanessaCage, you gain access to the site's content. That's the first thing you get, it's evident and expected. However, the main feature of the membership is the granted access to 40+ hardcore sites. As one of the thirty-something model-sites of the Puba network, the VanessaCage grants you unrestricted access to every site of this huge pornstar-network. So far, there are over 40 sites included, and apart from the official porn sites, you gain access to niche-sites too, like the 1Girl1Camera, BangingPornstars, BouncyPicturesOnline or the CzechHotties and the HardGonzo. To summarize what you can expect from the site we would say that you get lots of HD hardcore porn, gorgeous and horny pornstars… in an all-exclusive collection.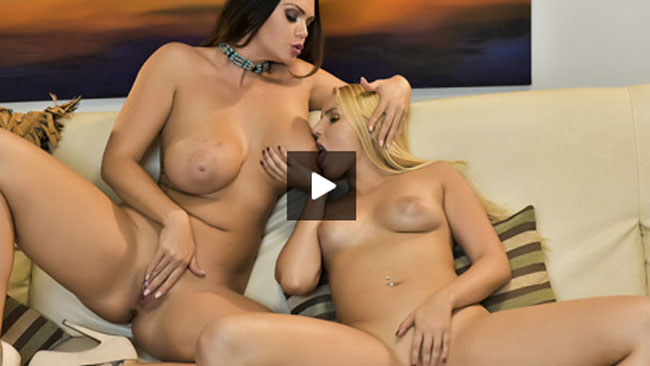 A look at the content
Since the VanessaCage is one of the pornstar-sites of the Puba network, it shares the same template, which means that its design and layout is the same as all sites'. So, the site looks like this – but you can open it and see for yourself: there is a menu on the very top; it's not a big deal, but the sites' list under the Bonus option worth to take a look. The other main feature of the tour page is the trailer video, which is played in the embedded player window – the big picture on the left. There is also a short info-sheet, telling a bit more about this amazing woman. The rest is the usual: a list of thumbnails. Also the members' area is the same one you may have already seen if you were a member of a Puba site. There is a big banner, and usually two different menu-fields. One is located on the top – it's the network access menu, where you can reach the site's content and the extras too: the sites' list, the models' database. There is also an option taking you to the live cam show portal – powered by the Streamate; you may access a Video-on-Demand service too. As an extra feature, you can add the videos to a favorites' library. This is an adaptive interface, and if you log in through a smart phone or a tablet, you will see that it adapts to the device. There is a uniformed file-type in use for the Puba sites, and that's the MP4. Every portal, including the VanessaCage has its videos in this video format. Though the site has an embedded player, the video resource it uses is also MP4, and it has only a slightly lower bitrate than the downloadable files. If you decide to build your own collection of Vanessa Cage videos, you should pay attention to the download limits. There are some really sexy photo sets too, which offer the viewers a different experience than the videos. They are well-shot pictures featuring modeling, stripping and fucking. There are some larger sets, so it's recommended to save the offered zip folders.
Video and stars
Vanessa Cage is really that type of girl you will love to see in hardcore action. As she gets on with her really sexy job, you will see that her body is amazing, and she is quite something. What may catch your attention is her cute face – she has a nice smile but as her face changes as she reaches the highest levels excitement is also something to see. We really love her great breast. Those two luscious tits seem to be natural, and they are the kind you would bury your face in, just for the sake of feeling their touch… then tit-fuck this amazing chick. So, as you go lower, you will find a fine pussy down there, but wait for her to turn around and bend over, thus revealing her prime ass. To be honest, we can't describe her body without exaggerating. So, this site is a solo models' portal, but Vanessa Cage does her things together with some other stars. There are solo scenes; however the majority of this collection consists of really hot straight and lesbian videos. When she is not alone, the sex is more exciting. Vanessa seems to prefer pussy-eating and her pussy being eaten and she also has many videos when she does it with several girls on the stage. The straight hardcore videos are really exciting, and they make us believe that this girl should back up to the point end of our cock too.
Final thoughts
Though the number of videos isn't that much, the existing compilation is something you should watch too. Whether you prefer hardcore sex, or you are a lesbian fan, this girl is featured in both kind of sex, so she is really a multi-talented porn star. Naturally, the best features – apart from this fine compilation – are the included bonus sites. If you join the VanessaCage, you join the whole of the Puba network, and you are going to be in for a treat.