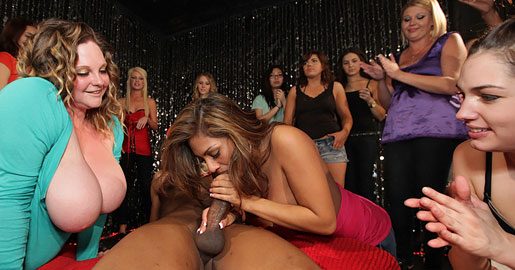 Never heard about Horny Birds?
Introduction
Whether the women on HornyBirds are attending a bachelor the party, a birthday celebration, graduation or a class reunion, they sure know how to get their freak on. They have so many reasons to unwind and have fun and they ask you to join them on all of their horny encounters. The adult site is focused on showing what happens when fresh-faced beauties and mature women go out to play. The scenes are entertaining and thrilling at the same time. It is time to turn things up because HornyBirds is the best place to discover your true sexual potential.
This adult site is not just another classic case of girls gone wild, it is the epitome of entertainment in itself. Guys, hide your girlfriends because no one is safe from what HornyBirds has to offer. This is the perfect place to go as crazy as you have always intended to. Lucky for you, there are no cameras in sight. However, the same cannot be said for all of the pretty ladies in HornyBirds. They seem to be on a wild party mission when cameras are lurking around. As HornyBirds was only launched in 2011, it has managed to cover the explicit footage of more than 16 parties.
You have to be able to keep up with the excitement because your libido will be running through the roof for endless hours. Members of the site will be able to enjoy real girls gyrating, dancing with strippers and even getting fucked and sucking cock publicly. While this may not be my ideal idea of an unforgettable party experience, something about HornyBirds makes me confident and bold. There are many good moments to cherish on this platform, do not get left behind in lavishing in the attractiveness of what the site has to offer.
The camerawork on the scenes that are featured on HornyBirds is highly desirable. Considering the fact that this site hosts amateur footage, you will be able to enjoy a varying level of scene quality but nothing would be able to escape your naked eye. All of the party moments are crystal clear and HornyBirds shows off in the provision of the best. The natural lighting is also brilliant and it enhances all the worthwhile party moments to ensure that you do not miss a beat. The male strippers are also the highlight of the action. They bring extra oomph to all of the scenes on the site. On HornyBirds, you can always count on good entertainment.
The reality themed site comprises only of the most exclusive scenes. If raunchy party moments are your kind of kink, then you will not be disappointed with what HornyBirds has to offer. The scenes on the site can be enjoyed through high-level flash streaming. Regardless of whether you choose to go full-screen or enjoy the action on a normal screen site, you will still receive the same higher quality of scenes. Do not be fooled with the sultry dancing, this is just the beginning of what goes on in HornyBirds.
A look at the content
HornyBirds has a members' area that will ensure you make the most out of your tour. The site has a lot of advertisements but don't you worry, there is nothing too destructing to interfere with your tour. Accessing the extra bonus content can be done by the use of links. The content is in HD quality and therefore, you will not have any problems with clarity. The long scenes have been broken down into episodes to ensure that you can make the most of all the horny moments.
When it comes to images, the galleries are particularly represented by screen caps. Every moment of the action is worthwhile, and the content has been arranged in ways that will ensure you do not miss a minute of the good stuff. The photo sets can be downloaded individually or as full zip sets. Flash streaming is a quick and straightforward process. The site has a strip film navigation that allows you to effortlessly get the content that you are seeking.
Video and stars
The beautiful faces on HornyBirds are the best part of the site. Regardless of whether they are fresh faces or Milfs, they all have two agendas-partying and having lots of sex. And this being said, they do not fail to deliver. This is one of the few perks of the site. There is nothing lacking in the realm of entertainment. Not only are the models breathtaking but they prove that you should not be fooled by the excessive layers of make-up, they can turn into real sluts anytime that they want to.
These models are free to do whatever they deem necessary to have a good time especially because they do not have to be monitored by their boyfriends or their husbands. The cock-craving sluts do not know any boundaries. According to them, having random sexual encounters in the party should not be considered cheating, after all, everything is done in the spirit of good fun. We totally recommend that you catch their vibe. The action transitions into a kinky parody once they catch a glimpse of a big, hard cock.
The site's title does not refer to everyone in the party scenes, it most definitely refers to the beautiful models that will be gracing your screen for two solid hours. You will be able to enjoy them in their skimpy party clothes as well as in their birthday suits. You are free to pick and choose where and how to enjoy them. The action does not only take part in the club. Their party bus is also one of the perfect places to get laid. The level of screaming and jerking off will surely motivate you to drop your pants and join in this encounter.
Final thoughts
HornyBirds is an adult site with a difference. It is fun in every aspect and brings to you the kind of entertainment that should be reckoned with. All of the party moments are worthwhile and they further sweeten the deal. HornyBirds certainly comes highly recommended.
"The website is offline. Have a look at all the best party pay porn sites."
---
Read more…
| | | | |
| --- | --- | --- | --- |
| | | | |
| Trial |  $1.00 |  $4.95 |  $1.00 |
| Monthly | $29.99 |  $24.95 |  $17.95 |
| Yearly |  $119.88 – $9.99/Mo. | $119.88 – $9.99/Mo. | $119.88 – $9.99/Mo |
| | | | |