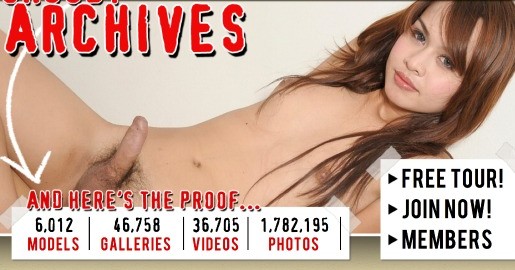 Never heard about Grooby-Archives?
Introduction
Grooby Archives is from the web's largest shemale niche adult portal. It amasses the material from at least four of Grooby's well-like platforms. So, you already know that you are afforded tons of content to savor. You want to know if Grooby Archives is a good egg or a stale seed. Then read the totality of this preview for a professional's view on the member's section of this sweet tgirl themed porn platform.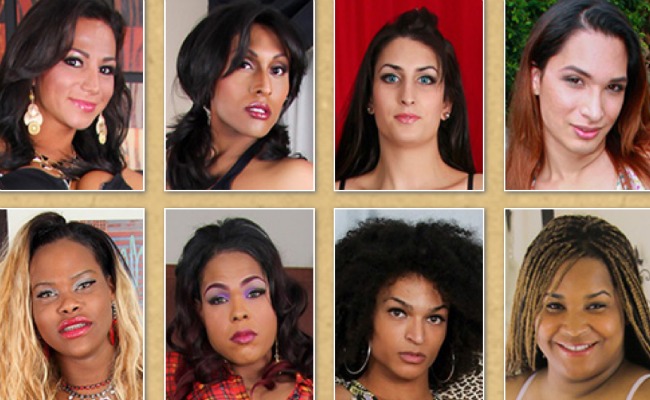 A look at the content
Grooby Archives' design is A-OK. It is pretty basic, and the primary focus is on the content rather than decorations on the site. Six tabs link members to pages such as videos, pictures, forums, pictures, FAQs, and external links. Your navigation is not comprised. Flipping through the links is very easy, and that is it. The user interface is simple, and very responsive as well. I am a forum lover, and I am impressed to find one here. As expected, numerous people are interacting all through. The message boards are very responsive, and the conversations cover anything from the previous night's ball games to a big shemale from the 90s. The high-quality content can be viewed online or even saved for offline viewing. Users can see the films online with the help of an embedded flash player. If you want to watch your trannies getting down and dirty on a widescreen, then you download the files to your hard drive. The images also come in very high resolutions. There a tons and tons of photos here to savor. You may choose to view them in your browsers or even saving them for offline viewing, or to save them as screensavers.
Video and stars
Grooby Archive is the biggest shemale adult network that assembles the material from four exclusive sites like Black TGirls, Shemale Yum, Ladyboy Ladyboy, and Brazilian Transsexuals. Even as individual websites, we have considered these four sites to be some of the greatest in the baffling realm of transsexual porn. The media is uploaded on Grooby Archives after it is two years old. If you are looking for fresh material, then you should join the individual portal. Nonetheless, if you are on a budget and you need lots of material encompassing all four niches, then you should sign up to Grooby Archives. When you hear of an archive, just anticipate for a hell lot or porn. In full, I counted more than 5000 flicks, and every flick is 15 minutes in average. Around 10000 image sets to accompany the videos and each, gallery carries about 100 pictures. Grooby Archives is true to its form and delivers the transsexual pornography it says it will. Evidently, owing to the archive nature of the website, it is a pick and blend of genres and gals with a variety of niches being espoused all through the scope of the collection. Quality is at all times vital, and nothing short of lauding can be offered for this platform. The formats do vary quite a lot, however, on the whole, the material was a higher standard when equaled to other platforms in a similar niche. For example, the biggest movie format on offer was a 720 HD. That is 1280 X 720 pixels Windows Media Video with a whopping 3.3 Mbps bit rate. Something hardly seen in websites with this much material. Images, in contrast, are at all times coming in resolutions of 1280 X 855.
Final thoughts
Grooby Archives is one of the greatest tranny porn networks out there. Most of the films are shot in high quality, the photos are high in resolution, the women are pretty attractive, and the material is exclusive to the site. You are not getting any of the content in here on any other site out there. Grooby Archives is a must-see.