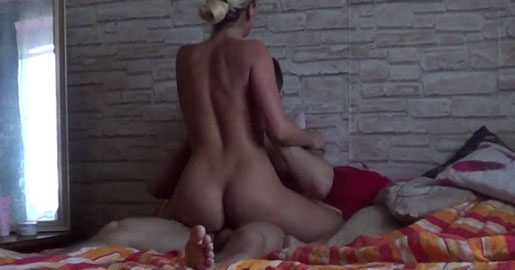 Never heard about Czech Amateurs?
Introduction
Out of the popular porn niche in the Internet these days, the amateur porn is probably one of the most interesting of them all. Amateur porn is where people take a video of themselves. It does not matter if they are having sex, just masturbating, or doing hardcore sex acts, they film it without feeling shy in front of the camera. They don't need the services of a professional camera crew just to be able to film a good AV. They can go at it with just the hundred dollar camera they have. There is no need for professional-grade cameras just to provide homemade videos. Some people like that kind of videos.
If you are one of the people who have taken a liking to such a porn material, then there is just one perfect place for you to visit – Czech Amateurs. The said porn website contains a large collection of amateur home videos. The videos star couples that are really involved with each other in real life.
Moreover, they don't take just a five minute or ten minute video of themselves having sex. They make sure that you get a full-length video to enjoy. More than that, this site will also give you bonus access to a number of websites under the Czech AV network.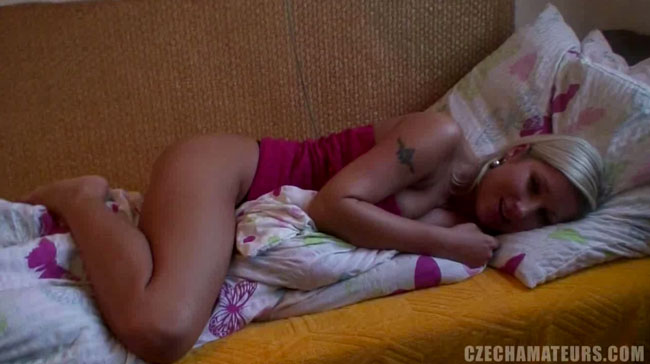 A look at the content
One of the things that you can be happy about when you visit Czech Amateurs is the design of the website. This is due to the fact that the website design is tailored so that anyone who access the website won't have any problems. They can easily look for the videos that can be easily used as jack off material. Basic tabs can be found in the website and they can be easily understood just by reading the name. As for the video count, you can enjoy more than a hundred of high quality, full length videos in the website. These videos have a 1080p, 720p, and 480p video quality. The highest quality that you can watch the videos at would be the 4k quality though. This is the best video quality there is. Again, they are full length, with 40 minutes of run time in average. You surely won't have to worry about getting your fun interrupted since you have a full-length video to watch.
You can usually stream the videos in the embedded player with the MP4 or the Windows format but the latest ones can only be played in its MP4 format. The movies do not have any DRM protection though but you should be able to download them anytime you want. While the videos are the main attraction of the website, you might think that you are also able to view some photos here. That is not the case at all. Truth be told, there is no photo gallery here in the website. If you want to have some souvenir pictures of the hardcore sex that you are watching here in Czech Amateurs, then you'll have to personally screenshot it yourself. The videos have Czechs talking in Czech but that should not deter you from watching. After all, the videos have subtitles in them so you should be able to understand what everyone is saying. No need to learn Czech just to understand the plot.
The subscription here in the Czech Amateurs website is definitely affordable, especially since you can actually gain access to at least 30 websites belonging to the Czech AV network. The websites include Czech Swingers, Czech Taxi, Czech Parties, Czech Solarium, Czech Game, Czech Harem, Czech First Video, Czech Toilets, Czech Snooper, Czech Homeorgy, Czech Pool, Czech Dungeons, Czech Spy, and many more. If you are not yet a member of the said website, you better visit now as a guest and enjoy the free tour so that you can be convinced on the value of your membership.
Video and stars
The videos usually feature Czech guy and girl pairs having hardcore sex in the videos. The guys are quite good-looking and they are always horny. They always want to bang their partner no matter what time it is, what their partner is doing, or where they are. On the other hand, the girls are quite seductive too. They have a good face and an attractive body. These Czech amateurs may be performing in front of the camera for the first time but that doesn't mean that they can't perform well. Hardcore sex is their forte. Every video in the website are filled with fucking hot scenes which may prompt you to watch them over and over.
You'll have a wide variety of brunettes, blondes, and black-haired beauties to watch in the website. You'll see MILFs, preggy women, and in-panties-only girls seducing their hot-bodied guys in daily life. For example, the preggy woman who is most likely in her seven or eight months still gets fucked as her boyfriend still find her quite erotic. It doesn't matter if the woman is doing chores, fucking while doing the laundry is not actually not an issue for these couples. The couple's home life is such an envy if you watch the videos of these couples. You'll want to get the sex they have.
Final thoughts
According to the website, the videos are supposed to be uploaded on a daily basis. However, that doesn't mean that the Czech Amateurs website is actually following that schedule. It depends on how many amateur couples are sending their homemade videos in.
There has been a time when the website went without any new uploads for a month. Putting aside the infrequent update schedule, the couples, the video quality, and the value of the subscription should make it worth becoming a member to Czech Amateurs. Visiting here is surely worth it.

---
Read more…
| | | | |
| --- | --- | --- | --- |
| | | | |
| Trial |  N/A |  N/A | N/A |
| Monthly | $29.95 |  N/A | N/A |
| Yearly |  N/A |  N/A | N/A |
| | | | |