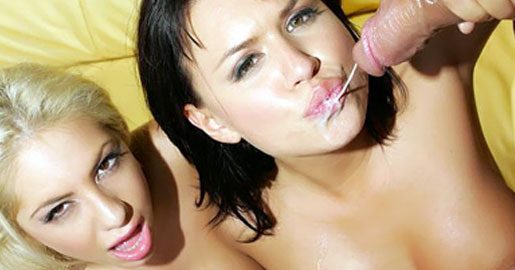 Never heard about Cumshots N Facials?
Introduction
There are three main niches covered by the videos of the CumshotsNFacials: hardcore sex (pussy and anal drilling), blowjobs and facials. The girls sometimes get their body covered with cum, but in most cases it's about facial shots. These kind of events in porn are usually considered a fetish, and the male actors are paid for the shot, so they do it carefully, so it's more spectacular.
This portal is old, it has been around for over a decade, but with the undetectable update schedule it's hard to tell whether it's still active or not. It's certain that the counts are coming up now and then, so there is some new content arriving. The videos' length is varied, but they are usually well over 15 minutes, so they are perfect for a quick, but exciting jerking. Also what you might see if you join is that the quality is amazing: the latest flicks are in Full-HD, while the older ones offer 720p and the oldest scenes come in DVD quality at 480p. Don't give up on this great site yet, because apart from the 420+ scenes of this portal, you gain access to a collection of more than 31,000 videos.
The AllPornSitesPass is a large network of porn sites, which offer you an astounding collection of videos, featuring some of the hottest models you could imagine. There is hardcore sex in all videos, and those who have some fixations, fetishes might also find their fantasies featured in there. One notable thing to say is that the content here is not exclusive. There isn't in-house production, the videos originate from their studios' sites and DVDs. Among the included sites you can find some with unique content, though it's a common thing to publish scenes from DVDs, which might prove hard to get in the US.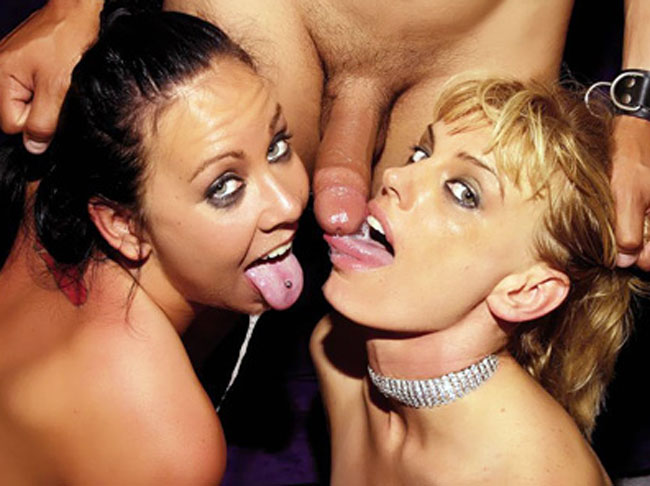 A look at the content
To be really honest, the CumshotsNFacials should have a better tour. In this industry placing only thumbnails on the tour page might prove to be not enough to convince the visitor to get inside, however that's the goal. Nevertheless, you have to give the site credit for providing so many and so nasty thumbs, and they are really looking great.
Fortunately, in many cases the quality represents the actual quality of the video, so that's promising. Those who enter here, will find themselves in front of a page which has a lot of options to make it easier to navigate. On the top you can see two important options: the dropdown to select from the included sites, and the search field. Under these they placed a menu, which can lead you to the network's content just as the outsiders' bonus content. A Flash video player is offered to play the scenes in the browser, and the resource file it uses is also Flash-based. As far as we could see the quality never goes HD, so the normal DVD resolution is the common here.
However, this makes the player capable of working on any machine, while the downloadable files don't eat away your hard drive space. Galleries are also available, and many of them contain actual photos of high resolution. Zip files are offered to download.
Video and stars
CumshotsNFacials – that's the name of the site, which simply tells you what you can find here. However, the name doesn't tell you about the girls you can see, but they are the real stuff, and they make these videos really exciting. This portal features hardcore scenes, and the girls in them are all professionals. Okay, they are not the big-shots, but they know the drill pretty much, and they suck like a vacuum cleaner. They won't show you too much from their body, because the actual action is more important than the girls'.
You will see here some fine-shaped cuties kneeling in front of the guy(s) they have to handle, and some of them are really well-equipped. You can find here hotties with nice natural breast, but if you prefer fake boobs you will see a lot appearing and getting covered with cum. Since the site has a semi-exclusive collection, you will see here all kind so ethnicities: apart from your regular Caucasian, Black, Asian and Latina porn stars you will find here some sub-ethnicities too, just as Philippinas.
The movies of the site are mixed. Though they feature only blowjobs, they are really diverse. The first thing that will make you satisfaction-meter hit the ceiling is the great variety the girls provide. You will surely notice that the videos are made by different studios, so they have different styles, and there are some scenes which look somewhat amateurish. We were surprised to see this variety, because cock sucking isn't really an eventful thing.
However, the folks behind these scenes know their ways well. To make the scene not just varied, but also more exciting, they picked another girl or guy who joins, so lots of threesome videos are featured. You will see one girl taking on two cocks, and there are videos with lucky guys getting two chicks sucking off his dick. Every video features a cumshot, and many of the site's scenes go on after the shot. You can fulfill your dirty fantasies and fixations related to cum, because the models are not just getting their face covered, but they usually play with the stuff too. There is cum-swapping, cum licking, and cum drinking too, so it's literally a juicy collection.
Final thoughts
This collection is quite hot, and though they should add more HD flicks, or upgrade the existing collection somehow, the selective, niche-driven nature of the site makes it recommended to blowjob and sperm-fans. If you take a look at the prices and the amount of porn you get for it, you might come to the same conclusion as we did: it's on holy-hell deal, and only a fool would miss out on getting over 100 sites for the price of one.