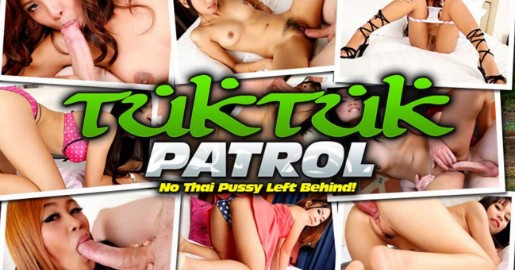 Never heard about Tuk Tuk Patrol?
Introduction
The world is fascinated by the Asian chicks and their cute body and smooth skin. For all the lovers of Asian porn, we have come across a website that not only films real Thai girls but also makes them do everything that can be possible on camera by a tourist on a fuck voyage. Thailand is famous for its culture of prostitution and acts as a hunting ground for all the men whose sexual appetite never gets fulfilled. It is a saying that if you cannot get laid in Thailand, you won't get laid on any land. True to the proverb, Thailand is one of those places where getting your manhood inside an Asian love hole is easiest in the world. Tourists from all over the world flock to Thailand to get the feel of an Asian pussy and the velvet touch of their skin. These girls are not made up and dressed like Thai girls like most of the other websites do. They film an Asian looking pornstar by dressing her like a Thai lady but this website posts the actual sexcapades of the tourist with real Thai girls from the very streets of the Asian red light country.
The website is a mirror to the sexual voyages of a tourist who goes to check whether all he has heard about Thailand is true or not. To his surprise, he approaches any and every girl he passes through in Bangkok, Chang Mai and Pattaya and gets rejected nowhere. He drills each and every hole he finds in Thailand and never gets exhausted. He travels on a local autorickshaw which is the mode of transport there and approaches any female he finds on the roadside. Not one of the women refuses him and they show him what a real Thai pussy feels like. All the girls here are amateur and some of them performing for the first time on camera. Because this is a random sexual escapade website, the camera is not fixed, no professional cameramen are involved and all the videos are amateur but none of them are in low quality.
All the videos are shot in full high definition and the girls in the videos vary from cute girls to hot and curvy Thai Milfs. These girls perform different sorts of acts like anal, bukkake, creampie, fetish, threesome, orgy as well as double penetration scenes. You get different options to pay for membership of the website. The real positive for this website is that even if you do not have a credit card, you can buy its membership by other methods of payment like phone, SMS or EU Banking. The videos are updated as soon as the tourist films his escapade with a Thai girl. The website is a storehouse of thirty plus hours of video and more than ten thousand high definition photographs. The website showcases more than seventy tuk-tuk patrols where the tourist has conquered many Thai pussies.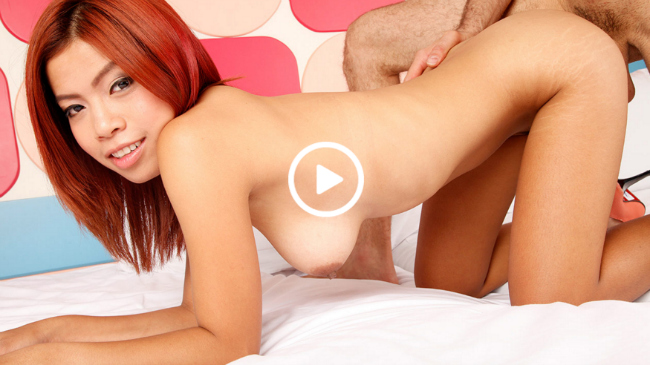 A look at the content
The website is full of colourful and vibrant images of the girls and their sample videos. These girls are talked into performing on camera by the tourist and he then fucks them deep and films each and every expression of these sexually proactive girls in heat. The homepage consists of a brief description of the actual content of the page and it also depicts some of the girls in action. Until and unless you get the membership, you will not be allowed any access to the seductive and jaw-dropping performances which are available for the members online.
There are tons of videos present on the website in 1080p full high definition. These videos are shot by the tourist himself hence, they are more like a point of view videos. But this does not affect the quality of the videos as it is compensated by the cute and silky Thai girls. The videos are accompanied by some exquisite high definition photographs of the women in action. These Thai girls are experienced in satisfying their partners and making them cum on their will. The tight pussies of these Thai girls are so velvety that when they clamp the cock in their love hole, it becomes very tough for the guy to control his orgasm.
Video and stars
All the girls in the video are amateurs and performing first time on camera. The tourist talks these girls into getting naked on camera and fucked hard in the pussy. Some even go down to take it up the ass during the session. The tourist follows the principle of "NO THAI PUSSY LEFT BEHIND". He approaches each and every girl and convinces them to fuck. There are a huge number of hardcore scenes which these girls perform. The girls in the videos vary from freshies to milfs. He leaves no pussy unfilled. The Asian girls are basically cute and short. They have straight hairs and almost all of them look sexy and ready to get fucked.
The Thai girls are super horny and it is in their genes to fuck and they writhe and squeal when stretched by a real cock. In one of the scenes, the tourist sitting on the tuk-tuk, approaches Nanny, who had celebrated her allowed age birthday just a couple of months back. He tries to convince her to accompany him to his hotel and have a nice time there. She agrees to fuck but denies getting filmed on camera. However, once they reach the hotel and Nanny gets undressed, the tourist talks her into performing on camera and ploughs her deep. He creampies her and she obliges by giving her virgin ass to fuck for all the heights of pleasures he had given her.
Final thoughts
For all the lovers of Asian porn who want dynamic action and are bored of the same Asian pornstar performing in each and every video, we recommend you tuk-tuk patrol. This website features real amateur Thai girls in action and the way these videos are shot will give you a feeling that the act is being performed in front of you.