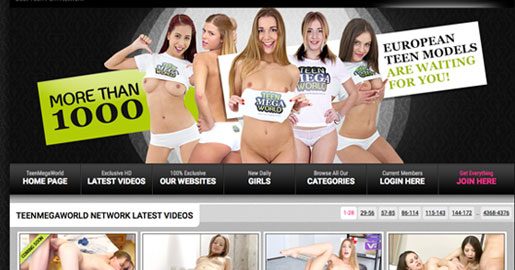 Never heard about Teen Mega World?
Introduction
TeenMegaWorld is a network of amateur reality portals, which you may access for a pocket-friendly cost. Anticipate to see lovely and fresh bitches engrossed in some erotic down and naughty action while they lick and kiss one another and dudes of a similar age. On this exceptional network, you can view striking freshies suck dicks and bang in sexy hardcore action. Welcome in and feel the heat!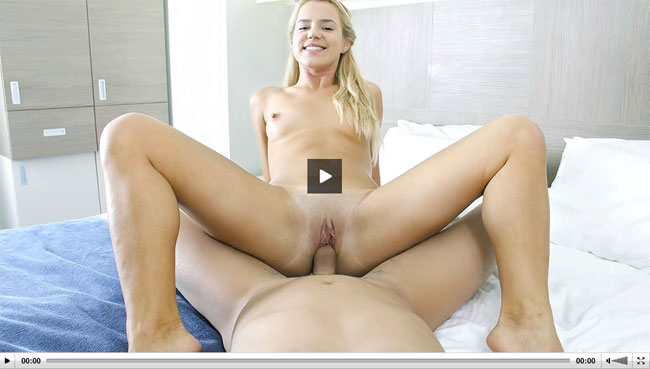 A look at the content
Overall, the site design is decent and pretty basic. The colors are attractive rendering the user interface eye-catching as well. The navigation is very good. When I notice that majority of the scenes are on the main platform, I began using the sub-sites as grouping searches. That is handy for the real network portals, however for the truly murky junk, you have to head to the bottom of the platforms catalog and begin searching in whichever way that platform offers. One can rate the scenes on a scale of 1 to 10 and place comments regarding what they have seen, or even would love to see.
I did observe that leaving remarks is very normal here and that users appear engrossed and fervent to communicate both negative and positive opinions concerning the network. User communication is always a great gesture, my two cents. Currently, there are no DRM limits here so you have the freedom to download unlimited media. Moreover, one can stream the films onsite with a help of an embedded Flash player. The images can be saved as a whole set in zip folders. You can also view the images online in a slideshow.
Video and stars
Models on TeenMegaWorld are all from Russian and I hope you already know that Russian chicks are volcanic-hot. And these sluts do not dishearten with their perky breasts, wet and slippery cherries and tight, well-shaped posteriors. The scenes are all hardcore all through and there exist some diversity when it gets to themes. For instance, some of the platforms include "About Girls Love," "Gag N Gape," "Fuck Studies," "TeenSex Mania," and "OldNYoung." The aforementioned platforms afford you gaping anal scenes, girl-on-girl banging, hardcore sex, and pervy aging males having sex with fresh damsels.
The rest of the platforms center on gorgeous girls, however, there is a voyeur portal, a tranny site, and a gay portal as well. There are about 5000 movies and each is about fifteen minutes in length. The formats offered in here are MPEG4, WMVs, and Flash videos. The Ultra HD MP4s have dimensions of 3840 X 2160 with bit rates of 14 Mbps. The next MP4 format has a Full HD resolution of 1920 X 1080 with speeds of 8192 Kbps. The Windows Media videos comprise of HD resolutions of 1280 X 720 and bit rates of 6144 kilobytes per second.
The Flash films have resolutions of 853 X 480 and bit rates of 1.5 megabytes per second. Speaking of the images, there are also 5000 or so pic sets. There are around 100 images in a single image set. I found that the images come in high resolutions and reach up to 1024 X 768 pixels. The content is semi-exclusive. Very few sex scenes are seen on other porn sites. Offered this and the verify that there is by now tons of top quality material in store, with more content being uploaded regularly, TeenMegaWorld is a must visit.
Final thoughts
TeenMegaWorld is a very huge network with a vast array of clips and pics. There are many models with every desired body shape. The good layout is a good thing in addition to a seamless navigation. I was awed by the great search functions. The quality of videos is stunning at 4k resolution. With all these good stuff, what might be the reason not to join TeenMega World? Probably none!