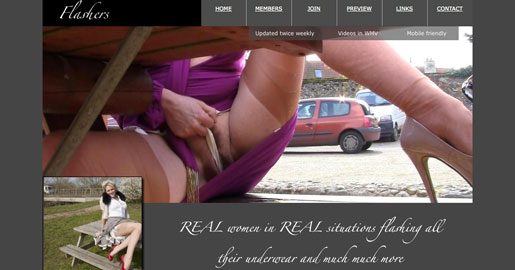 Never heard about Sophisticated Flashers?
Introduction
Porn entertainment has become ever more competitive. The defining lines of success are becoming more complex. Sophisticated Flashers is an exciting porn site that specializes in featuring gorgeous sexy hot models that have a knack for flashing their panties and other lingerie in public places. These are curious amateurs who seem to learn fast on the job. How do you figure driving past a lady and finding out that her boobs are sticking out of her blouse in the car you just overtook. I will tell you what happened when a driver was caught in this situation.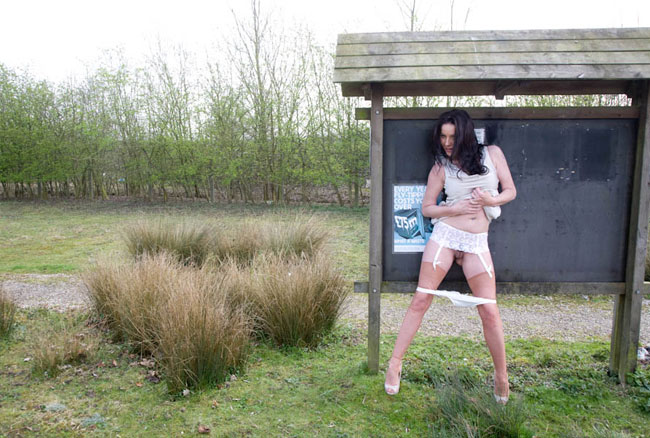 A look at the content
The site is simply designed but effectively presented. I was a little surprised at their choice of color for the background décor but soon understood that adopting grey was part of the wider scheme to make the platform stand out from the crowd. There is a clearly outlined categories list for visitors as soon as you arrive on their landing page. You are also treated to a list of strategically laid out captions to get you in the mood.
These captions lead to the actual scenes once you click on them. There is a sneaky photo of a girl showing off her tits fixed on the top pane of the home page. I was stirred to life by this image and felt like sucking those popping nipples a little. My verdict about user-friendliness and navigation is that it is easily navigable despite the fact that there is no advanced search tool available. The navigation is, therefore, aided with the various tools availed. I also discovered that I could take a quick tour of the site with their free tour widget.
The videos are great quality content that seeks to give you a clear view of these sophisticated girls with a special taste for classy lingerie. I could view the photos and watch the videos from my mobile device without difficulty. I didn't see any offers of live cam shows or bonus sites but there is a rich set of exciting content to satiate your erotic appetite for quite a while. The fact that the content is all exclusive to your subscription on the site is something to brag about.
Video and stars
There is class and excitement with the hotties that have a burning urge to flash their boobs and nylons in public streets and in recreational parks. I remember the pleasure I derived from peeking under the skirt of my elementary teacher. The hormones and memories come back to life when I watch the images and videos of girls displayed showing off their goodies in a sneaky naughty way on Sophisticated Flashers.
Some of these models could be bank managers, police officers or indeed, even teachers. Some photos seem to have been captured without the girls' knowledge. I love the way Jenny spreads out for the camera and allows you to catch a crisp clear picture of her slightly hairy pussy. The girls can be seen driving in public streets with their sexy boobs hanging out from their open bras. The drivers are distracted when they spot these scenes. The girls go around normally and even alight to take a rest on seats in public recreational places. They simply love being watched.
The models are mostly youthful and adventurous types with a zeal for limelight. There are plenty of photos and some videos for you to check out. You may stream directly on the site or download the content to your local devices. The videos are made in WMV and MP4.
Final thoughts
The site is a great soft porn platform that seeks to titillate you with classy women that have a craving for being watched. They have a reasonable amount of content in great quality photos and videos.
"The website is offline. Have a look at the best public pay porn sites."