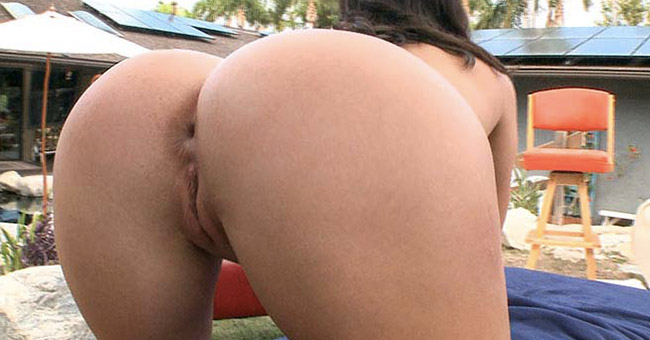 Introduction
A great big booty porn site from the famous BangBros network is PAWG. This exquisite porn site offers you an awesome collection of the most beautiful and sizzling hot European and American bootylicious bitches. These sluts have a fetish for getting their asses invaded and raided hard by horny studs with equally horny monster dicks. PAWG is a dream come true for many horny porn lovers like you, and with BangBros by your side, you need not to worry about anything else, except concentrate on achieving a long-lasting and memorable ejaculation.
Porn sites like PAWG are a porn lover's paradise, and you will realize this only when you subscribe to this site. But is there any way for you to know this beforehand that will allow you to gauge how too good and excellent this site is? Yes, by checking out a comprehensive review, and that's what we've done here. We've prepared a comprehensive review to help you gain a better understanding of PAWG and how it will improve your jerk-off sessions by leaps and bounds. So, we recommend you stay on with the review and use this as a means to base your decision on subscribing.
A look at the content
PAWG has a very unassuming, but effective porn site, which doesn't mince any words. The site brings to the table all that it offers on a platter. With a wide menu of porn videos presented to you upfront, your focus is only to check out the individual videos than on anything else.
The design of the site also aids in providing you with an unobtrusive view of all its contents, and this is where the grid of videos comes in handy. There is no search tool in PAWG and so, the grid allows you to find the videos of your choice without any problem or hindrance. All video thumbnails have a title or a brief caption, and its duration. In some cases, the title also features the name of the pornstar featured in the video.
You can know more about the chicks, and the videos by clicking on the thumbnails. A new page shows you a brief description of the video, apart from the pornstars featured and the tags or categories in which they feature, apart from the title and the duration. You can play the videos streaming to your computer or download them and watch them at leisure, as a registered member. As a guest, you can play only one trailer, after which you must subscribe to the site to enjoy the remaining videos.
There are about 80 videos on the homepage and much more after you subscribe to the site, and these 80 videos are only the tip of the iceberg. In addition to the amazing porn videos that PAWG offers you, you will also find numerous bonus contents from the BangBros network, which allows you to enjoy the most scintillating porn videos the internet can offer you.
Given that PAWG offers you some awesome porn contents from the BangBros network, it must be said that PAWG is also awesomely affordable, and comes in three membership plans to suit your wallet. From a weekly plan to an annual plan, and a monthly plan in-between, you are pampered for choice. The annual plan offers you significant discounts on the other plans. And if you are skeptical about the affordability and the videos you want to enjoy, then you have a two-day trial pack to explore. All the plans also give you 2-day free access to MyGF for your kinky minds and dicks.
Video and stars
We are aware that all of you want to watch a porn site because you like to see bitches being fucked on camera. You want to watch them naked, see rock-hard dicks enter their pink cunts, and then hear their moans and screams, which are music to your ears when they are fucked hard.
The special thing about the videos on PAWG is that the bitches are owners of big booties, and they are naked, you will love to spank these booties till they turn red. If you love to spank, you will also want to bite these ass cheeks till your teeth dig in, leaving a mark.
While the asses are exquisite, you will find the rest of the sluts' bodies awesome. These sex queens are always sex-hungry and can do anything to get a boner into their holes. The cunts are pink, and wet, full of life and quiver when a finger is inserted into the hole. Use vibrators or dildos to stimulate, or indulge in passionate fingerfucking, and the slut will go weak in her knees. She will beg you to fuck her pussy hard, till you cum all over her body.
The sluts are also the proud owners of perfectly round and firm breasts and perky nipples. All you can think of doing is to fondle and grope the breasts every night and suck the candy-like nipples, till her cunt turns wet with colorless pre-cum. Tweak or twist, pinch or stretch the nipples, and the sluts turn wild with ecstasy. Fucking them in this excited state is what makes genuine sex so interesting.
An exquisite threesome featured AJ Applegate, in which she is fucked by two horny studs, with an insane double penetration being the highlight of the video. She is one horny bitch who can't wait to strip naked and get fucked, and with two well-hung guys standing in front of her, she wants to have both dicks in her. Watching her experiencing the DP will give your dick everything to jerk-off to glory. Applegate then takes all the cum into her mouth and all over her body, before gulping it down.
Final thoughts
We loved every minute of the time we spent on PAWG. The chicks are amazing, bootylicious, and have a very sexy outlook, which will blow your mind away. The porn contents are exclusive and amazing. You will always want to fuck sluts like these all your life. And when it offers you BangBros network for free at an affordable fee, you must have this in your porn collection.

---
Read more…
| | | | |
| --- | --- | --- | --- |
| | | | |
| Trial |  $1.00 |  $1.00 |  $1.00 |
| Monthly |  $29.95 | $29.95 | $29.95 |
| Yearly |  $119.40 |   $119.40 |  $119.40 |
| | | | |