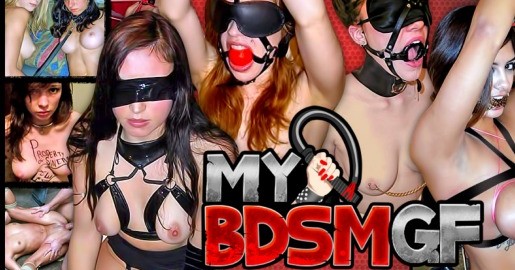 Never heard about My Bdsm Gf?
Introduction
My BDSM gf provides you with videos and photos that are totally different from the daily norm. We are used to watching the normal porn that includes lesbian porn, gay porn, bursty girls porn, big booty girls porn and more. However, my bdsm girlfriend gives you access to loads and loads of bdsm material. If you are into this kind of sexual activities, i know at times it can be hard to let your girlfriend into your dark side. This site brings your dreams into reality and all your fantasies are met.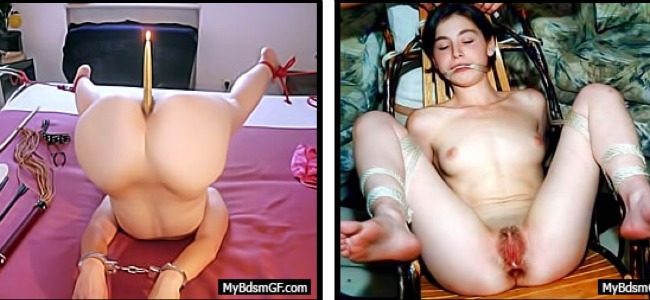 A look at the content
The homepage has a light green background colour. The writings are in yellow, grey, black and red. On top of it, there are explicit images of naked girls who have been tied up, gagged, blind folded, they are being whipped and more. There are several menus also on the homepage that aid with browsing around the site. They include videos, statistics, screenshots and go to the website. At the top left there is also a join now menu. After clicking on the videos, you get a lineup of all the availale videos on the entire site. There is also a short description below the videos that gives you a slight idea of what the video is all about.
Also the screenshots are images of the members area. It gives you a glimpse of how the members area looks like and what you can find on it. After clicking on the screenshots, i was redirected to the members area page. It has a listing of all the available bonus sites plus additional menus which aid in browsing around the site. There are also several videos. The videos are sorted according to duration, most recent, most viewed and top rated.
Video and stars
These models on My BDSM Gf must have been hand picked. They are a bunch of sexy, gorgeous, naughty and horny girls. They are not afraid to explore their sexuality and infact they like BDSM activities being done to them. I know some guys are into BDSM but it is very hard to come across a girl who likes being tormented for sexual pleasure. Well, these girls are all about that. They are mainly between the ages of 19-30 years. Most of them are white but you cannot miss other races too. For instance I landed on a scene comprising and Asian and a black guy. The introduction of the video was BDSM skank gets her twat played with. The Asian beau was tied up in a black rope. She was also gagged and blinfolded with a leather piece of cloth.
The guy had a vibrator and a clit massager. He started off by playing with her clit using his fingers. After she was wet and well stimulated, that is when he incorporated the toys. You could tell from the girl's moans and screams that she was totally enjoying the torment. After some few minutes she had such an intense orgasm and her whole body was shaking. This is just one of the many raunchy and steamy scenes that are available on this site. So far the site has 111 plus scenes. All these videos can be downloaded or streamed and watched online. In addition, there are 33 plus image galleries. Each gallery has a minimum of 20 photos each. The images can be downloaded in zip files or can be viewed online. The videos and images are of very good quality. The camera work and the sound effects are well used too. These videos are all about rope and tape, masks, nipple clamps, suspension, chains, cages and more.
Final thoughts
No big deal. If your girlfriend or wife is not into BDSM, all you have to do is just get a membership with My BDSM GF. Here, you get to watch all the videos and photos that these couples have filmed for your own satisfaction and entertainment. The membership is very affordable and you will be entitled to bonus sites which also come with bonus videos and photos.
"This site is no longer updated, take a tour of the best BDSM pay porn sites!"