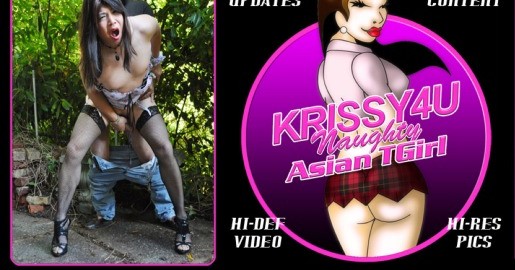 Never heard about Krissy 4U?
Introduction
You probably have seen a lot of porn, too, as many other people have, in their time, but it is unlikely that you have seen anything like what I am going to write about. With the best of both worlds to boast with and huge tits, too, a dick that is hard, Krissy is one mean tgirl, one that will definitely please you, so go on and visit her site, Krissy4U, where frequent updates take place, along with a lot of kinky action.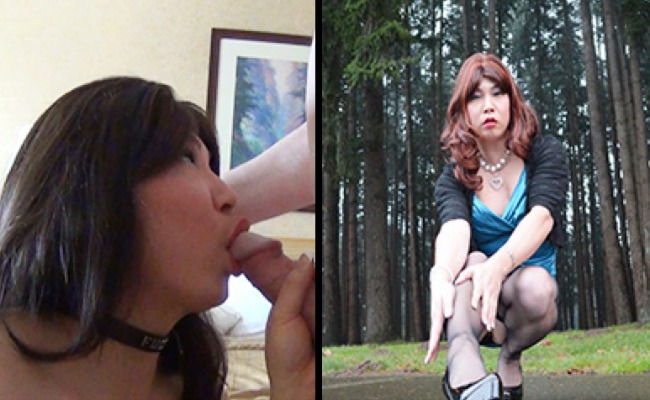 A look at the content
This a very nicely done site that has won some awards, and with a good reason, too, one that is clearly visible from the home page. There is a huge picture of Krissy on the top part of the page stretching all the way from left to right. Apart from the remaining previews on the page, you are also able to take a free tour and enjoy seeing some sample photos and some sample videos, you are also guided to the joining page, which makes the entire process easier, as you can instantly join, without losing much time on nonsense.
With a lot of previews there at your disposal, to see and to enjoy, you can also enjoy the lag free browsing. It is really good, though, to see all the videos on the site, without any lag, and to enjoy a great customer service. I have also had my fair share of pleasure watching the site's videos on my mobile phone, and other mobile devices, due to good optimization.
Video and stars
When it comes to making kinky videos, nobody can beat Krissy. She is of Asian origins, and has that perfect Asian face, one that will surely seduce you, a chubby body that looks every bit as natural as that dick she has under her skirt, the one that she loves to stroke and toy around with. Speaking of toys, Krissy has quite the collection and she is not afraid to use them, at all, having fun with all the anal plugs, among the other kinky stuff that you would have to see to believe. Krissy also loves having her ass plowed by other men and she will have it done frequently, enough to keep you more than satisfied, yet with enough videos in between to make you want more and more, without ever stopping to look at the site.
With her strong legs, she is able to do some really nice things, and she loves masturbating in the kinkiest of the places, like bathrooms and public places like parks, as well. You will see her take on cocks and eat their cum, fancying some gloryhole action, as well masturbate her heart out, with her nice dick giving out a lot of cum. The videos are perfect to watch, and there are a lot of them, in HD quality, too. With an average length of 20 minutes, you are able to see a lot of content, well, actually, you will never be able to see it all. With all the photo sets that Krissy has out there, you can see her do some stuff, and not listen to her moan and let out pleasure noises, but, that is all left to your choice.
Final thoughts
If you like tgirls, then you will certainly love Krissy, not only is she beautiful, but she is real and she loves what she does, bringing that passion into the videos, making them that much more lovely and seductive. If you don't like tgirls, then give Krissy a shot, as she will certainly have you on your knees, and you will not want for anything else after that.