Never heard about the InFocusGirls?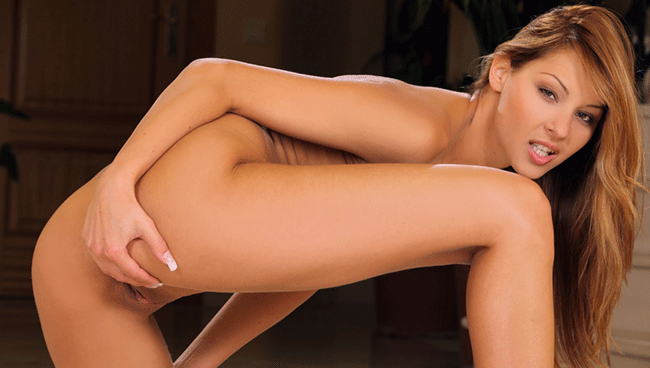 Introduction
We always want something new to make our jerk off sessions more interesting and challenging. We have all watched the routine where the sexy girl comes in gets pounded at and then that's that. We always love when women know what they want, and it is definitely one of the kinkiest things to watch a woman do things to herself to pleasure herself. Women getting dirty and nasty, making sure they do anything for their pleasure. And the best bit, there are some more women added to the mix, and not one cock in sight to distract you or turn you off.
There does exist such a website and it is called InFocusGirls! They have brilliant crystal clear and very aesthetically shot videos of the women pleasuring themselves, in their pussies and tight asses. These girls really know how to drive you up the wall with absolute pleasure and they will not back off from anything. They will do everything that you have ever dreamed off and more. They are stunning women who will make you want to cum all over their sexy bodies. The have massive, perky tits and shapely waists with huge asses that all you will be able to think about is how tight and warm it will be when you pound them all night.
These videos all show women pleasuring themselves, playing with their tits and nipples, gently probing their pussy and then revving it up to heights that you can't even think of. You will find women fisting, doing anal play, sometime with even double penetration, panty stuffing and a whole host of other things that will definitely turn you on. They even have some lesbian action; it is like a double treat in just one go!
A look at the content
As soon as you enter the website, you will most certainly know that it is an only girl website. It is the colors and vibe that the website gives off, sexy, flirty and ready to please. They have done an amazing job developing the website as the website has been around for such a long time. But you can't really tell as they have developed the website in a very contemporary and minimalistic way. The color scheme used in this website is pink and white predominantly. The background is mainly a patterned light pink color with a white background in some other places.
These colors make the website very non-fussy and easy on the eye. The tour page has a very sexy blonde woman baring her tush cheekily as she lies on the beach chair as soon as you open the website. Below that picture you will be able to find access to different parts of the websites through the different tabs present. They videos are categories under the different fetishes that are available for you to watch. And below that you will find the hot and trending models that are most people favorite featured in a grid. The layout and design of this website along with the user interface is so simple and good that you wont be disheartened.
Video and stars
The most interesting and the most awaited part of the review is here. Let's talk about all the tight pussies and asses in store for you. InFocusGirls have done a fantastic job with the line up of girls that they have presented on their website. They are the hottest girls that you can find in this industry. They have the perkiest of tits with massive candy like nipples that you would just want to keep sucking on the entire time and asses that just make you want to spank them. And apart from being the most beautiful and having such exquisite bodies, they have some of the kinkiest fetishes that you will ever come across. They know how to go all out, being nasty and dirty!
They definitely know how to have a good time and they will ensure that you have the best time of your life too. They are into major kink as they shove dildos up their ass and pussies, and sometimes even more than a dildo up their ass. They love fists up their tight pussies and even stuffing their pussies with panties until they make themselves come, and their panties are absolutely soaking wet with all if their pussy juice dripping from it. You know it's like the best buffet that you will ever come across. There are over a lac pictures and over 1200 videos all for your pleasure only. Since the website is almost a decade old, their archives are massive, knowing that it is going to take you a long, long time to even get through half of them. You most definitely will not have to look at any other website when it comes to an only girl fetish!
The pictures that are available are in multiple resolutions namely 800 x 533, 1200 x 800 and 2000 x 1333. They have photo sets available too that you can download as a zip file. You can download videos as well in WMV and MP4 format and stream the videos on flash player and watch them in high definition. The sound quality of the videos is also truly amazing giving you an over all brilliant experience! Also, if you don't want to watch these videos and pictures, and want something more exciting and even more real, they even have the option of live cams! These girls will do whatever you want all for you and in front of you!
365 DAY ACCESS

$

9.99/Month
Final thoughts
Is there a site that could please us as much as this one has? I don't think so. The website delivers everything that they promise and probably more. All the diverse content that they have, and the added brilliant service and the stunning women, they have certainly got it on point. And the attractive deals that they have make it very affordable for you to subscribe and so hard to say no. Go give your cock the kinkiest workout you have in while.
"This website is no longer updated, take a tour of the good chick reviews porn!"