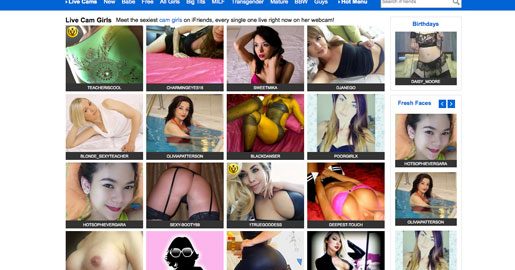 Never heard about I Friends?
Introduction
Ifriends is a website for all your live cam fantasies. If you love spending some quality time with some real and gorgeous cam models, this is the perfect place for you. Here you will find everything you could possibly wish for. No matter what you are into or what type of body you like, no matter what your gender is, on Ifriends you will find it.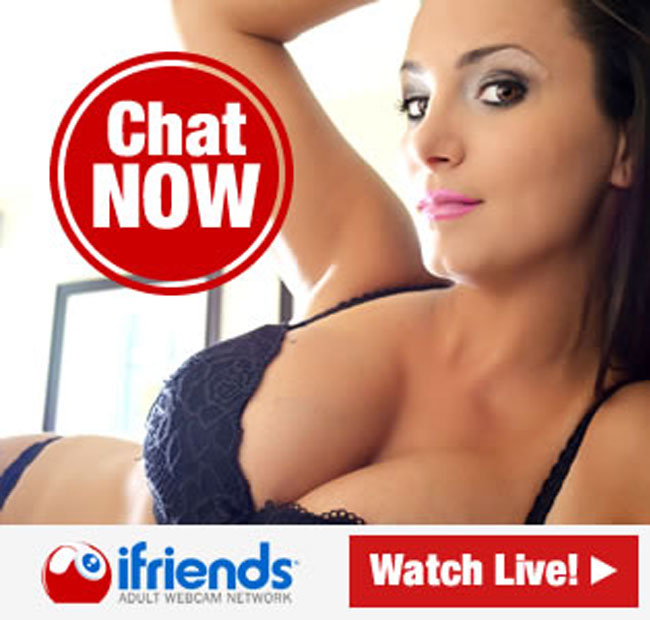 A look at the content
The website Ifriends is really great and user friendly. It does not look clustered at all. It has a white background and it is pretty easy to navigate. Chat support on the website is awesome and there are many awesome options and features you can choose from. On the homepage, next to the logo you have the log in option and under that, a blue menu with categories. They have every category you can think about.
Next to the regular menu, you have the hot menu which contains the following: replays, profile surf, models by region, elite cam viewer, hd plus, videos and photos, fan clubs, phone sex, award winners and activity feed. Ifriends also offers a search bar where you can search for your favorite cam models or certain keywords to find exactly what you are interested in.
Video and stars
The first thing I noticed was the great diversity of models you can find on Ifriends. From busty girls to fit ones, from transgender to guys, everyone is welcome here. I saw some really beautiful pictures on the homepage, pictures that give you an exclusive look at what is to come. One thing I can tell you for certain is that on Ifriends you will never get bored. The girls are very pretty and they are usually quite responsive.
They are active on the chat even before you take them private and overall you are in for a good time if you become a member. You can see whose birthday it is on the homepage and give them a birthday present by letting them get naughty with you. You also have the option to become an elite member. Elite members have access to everyone and benefit from every feature available on the website.
I was surprised to see that Ifriends also has some certified pornstars to their roster, so you can leave yourself in the professional hands of a true star as well. The website has a tradition of almost two decades so you are guaranteed high quality services. They have over five hundred thousand cam models waiting for you, so it will be impossible not to find the girl or guy of your dreams.
They come in all shapes and sizes and are of different ages, so whether you are looking for a fresh face, a beautiful girl or a sexy cougar, you are lucky. The guys are adorable too. From fit and muscular handsome men to lovely, shy guys, you will find it all on Ifriends. There is definitely something really special about the website and their roster of cam models, because they have an impressive number of members – over thirteen million of them.
Final thoughts
If you are a fan of video chat and are looking for something new, I definitely recommend Ifriends. At first, you may be overwhelmed by the choices you have available, but the site is really easy to use and has some helpful features to help you find whatever you're looking for. Fulfill all your fantasy with an amateur or a certified pornstar from the comfort of your own home.
"This website is no longer updated, take a look at the best live sex cams pay porn sites!"