Never heard about the CruelBrats?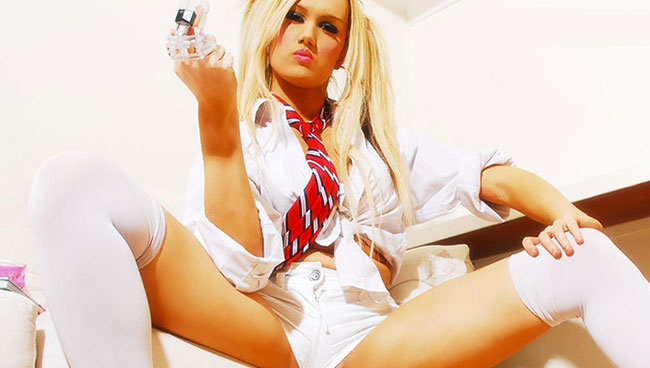 Introduction
CruelBrats is a great sexy hardcore porn site that will motivate you to let spoiled brats take over your world. There are times when being asked to seat on the lonely dark corner does not get the message across and more tentative measures have to be applied. In this case, the best solution for a fresh face who will not listen to the voice of reason is not a spank, but getting fucked beyond belief. The only catch is that the brats dominate you in this case. Forgive our bluntness but the adult site CruelBrats has taught us that simple sexual encounters do not cut it. The hardcore xxx scenes are exceptional.
A look at the content
If anything, you will love CruelBrats' ability to lay all that you will enjoy bare. Instead of spending too much time looking for a flick that interests you, at the very top of the site, you will find a couple of video titles listed and as such, you can choose between the likes of 'Detention brat' 'Caught lucky fucking', 'Meet him like sissy' and many more. There is no doubt that you will be spoilt for choice. Right below these are the preview videos that you will get to enjoy. They invite you to click on the 'play' button, preview or record. You can also watch them as MP4 or JMV format, depending on what you find most convenient.
The videos also come with a runtime and upload date. The latter ensures that you easily keep up with site's update schedule. Before clicking on the previews, the selected video will show you a few images of the model starring in it. From the look of things, clarity will not be an issue here. The very first videos that you will enjoy are those that have been recently updated and from there on, you can enjoy all else that the site has to offer. All of the videos come with truly catchy titles that will motivate you to click on them. CruelBrats can also be enjoyed from the mobile phone.
If you have been looking for a porn site that takes things over the top, this one will delightfully surprise you. The videos will surpass your expectations because they are shot in POV style, portraying the man in question as yourself and the gorgeous models as those who dominate you. This amateur portal does not only rely on professionally shot scenes to entertain you. Captioned photos sets and MP3 recordings by members like you also get the job done. CruelBrats offers adult entertainment exactly in the way that you like it.
Video and stars
The kind of disciplinary action that those beautiful bratty models ensure that you undergo is enough to keep you on the straight and narrow for a lifetime. You might think that the fresh faces are highly inexperienced but they will prove that they are wise way beyond their years and they are capable of giving you a good ol' spanking. From the get-go, they insult you with profanity like a 'fuck you sign' making you shiver at the very thought that you may have broken a girl's heart. CruelBrats features all that you will find sexually appealing. The site is centered on an interesting concept of avenging guys who have mistreated any girl in the past.
Although they are fresh faces, they prove that they know what you want and need. The consequences that you face as a result of the 'past crimes' you may have committed. These crimes range from lack of gentlemanly behavior to having a limited cock size that does not hit the g-spot accordingly. Therefore, ensure that you are on your best behavior because once you step out of line, these cruel brats will deal with you accordingly. They do believe in not sparing the rod and as such, get physical according to your level of wrongdoing. While they are at it, they are in their best outfits and are beautiful enough to confuse you on whether you should be mad at them or fuck them. But let's face it, it wouldn't make for hot action if these fresh faces themselves were not hot.
Clearly, their moral degree meter is another planet because of the consideration that they have for their fellow females. Should their career fail in porn (which highly doubt it will), they should become women rights activist because they do a darn good job at it. If you love seeing bitchy birds then these girls will be the best company for you. They seduce, lure you into a garage where they may do questionable things to you and even trample on your ego. They make it easy to fall in love with them but after they get you hooked, you will literally become the sissy doll that they like to play with. In order to ensure that instructions are being followed, the use of BDSM, cuckolding and all aspects of domination will truly come in handy for them.
Final thoughts
CruelBrats is a wholesome site that comprises of a decent number of models, great features, and high-quality films to keep things going. It is inevitable not to enjoy your time here because the beauties will take you on a bratty sexual roller coaster that will give you a first-time experience to this kind of sexual encounter. They will also give you the kind of obedience training that you will not easily forget. If you are one that enjoys absorbing such moments to your own derriere, then are going to lose yourself in each beautiful set, just saying!
"The site is oflline. Choose another one among the best POV pay porn sites".
---
Read more…
| | | |
| --- | --- | --- |
| | | |
| Trial | N/A |  N/A |
| Monthly |  $29.95 |  N/A |
| Yearly | N/A |  N/A |
| | | |