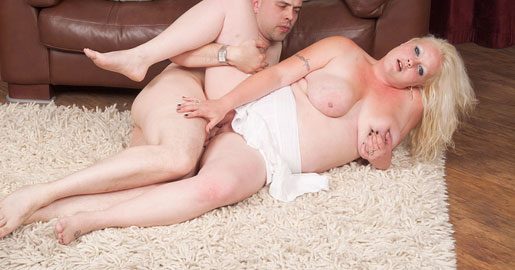 Never heard about Busty Work?
Introduction
There is nothing better in sex than to be buried in the plump breasts of the MILF next door. Basically, someone who is big breasted is the best partner in bed simply because they feel good to the touch. Not discriminating the flat chested girls though but there are just a lot of things that big breasted women can do more than the flat chested ones. If you have a fetish of getting it on with a busty woman, then you'll just have to make sure you go to the Busty Work website. In this website, you'll get hardcore sex scenes which stars horny British women who have big breasts.
This site, which has been launched back in June 2012 by Snark Media and is an affiliate of Sultan Cash, focuses more on horny fat sluts who get turned on with the idea of workplace sex. The men who are lucky enough to encounter these busty women usually do so in various "work" scenarios. What seems to be a simple visit from a plumber will eventually lead to hot and hardcore fucking. There are too many scenarios in the Busty Work website that involves these big breasted women.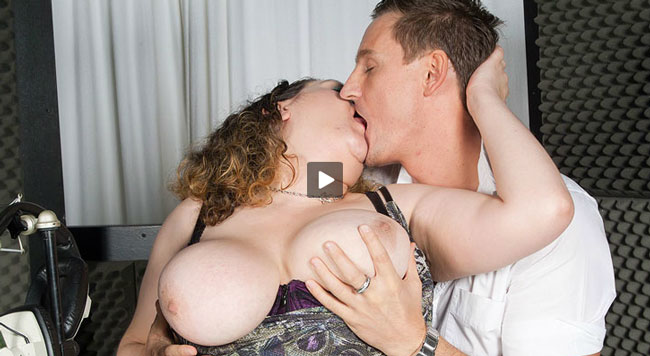 A look at the content
The Busty Work porn website has a number of features it can offer to its members. You got the home page where the recently added videos are showcased right from the get go. Of course, the videos that are posted in the website are rated which can then tell you just how good the porn videos are for you to watch. There are also other exclusive details that you can get out of the erotic video showcased right at the home page. For example, you can get scene info like the duration of the video, its quality, and when it was added. There will also be a scene description written out right below the video which can tell you what plot is being played out in the scenes. You'll be able to post your own horny comments after that or read the comments left bey previous viewers.
If you don't want to stream the sex videos, you can just go ahead and download the video so that you can enjoy it later in your "private" time. You can also add the video to your favorites. Speaking of favorites, My Favorites is one of the major tabs in Busty Work. You will be able to see the list of videos you have favorited in the porn website. If you have a video you have drooled over in the past and you want to watch it again to release yourself from being pent up, then the My Favorites tab makes it easy for you to find that video. All the videos that are already uploaded in the website are of high quality.
You can stream them in their high definition quality via the MP4 format. Other formats are available if you want to download the video: MPEG and Windows. Of course, the website does not only showcase erotic white blondes in their videos. You also get access to scene stills or pictures that were taken right off the scenes. All the images are of high resolution so there is no need to worry about pixelated areas or blurred spots. If you want to get your hands on the next exclusive updates, you can do so by just clicking on the corresponding major tab.
Video and stars
The girls can vary from hot fat blondes to slutty long-haired black women. These slutty girls all have two things in common – they are heavy weight and they have well-shaped melons. There are many shoot locations being showcased in the website. Some videos are shot in an office while others are shot right at the comfort of one's home. On the other hand, there are other unconventional locations such as bars and even outdoors. The videos that you can find in Busty Work usually have an approximate time duration of 25 minutes each. You'll get to see these big boob women in original scenes getting fucked, sucking cock, or titty fucking their partner's long pecker.
They can lick and ride their man who doesn't seem to mind how heavy they are. In fact, their weight is a plus since this allows them deeper penetration inside their BBW's wet pussy. The girls in the video will role play some characters which best realizes your fantasy of workplace sex with a BBW. They can be a housewife who calls in a plumber (which eventually leads to hardcore fucking) or a boss who gets fucked by her subordinate. Some of the girls worth watching in the videos include Liz, Andi, Dani, Peyton, and Nicoletta. They are the ones who can give the best fuck scenes that will let you cum not just once but multiple times. Some of the highly recommended videos that you must watch in Busty Work include "A Barmaid to Be Nailed Right in the Bar", "BBW IT Technician Works with Her Mouth and Snatch", "A Special Bonus for Hot Endowed Sweethearts", "Door-to-Door Salesgirl Scores Herself a Sale", "Fancy Tech or Cock, She Cums Anyway", and so much more.
Final thoughts
In the niche of porn where big breasted girls are the focus, Busty Work porn website is the best one among the lot. You will enjoy a number of features that make your hardcore porn watching experience a better quality than what you would normally experience in other big chested girls porn website. The only thing about this site that might make you rethink your choices is with the updates. The videos are of high quality so it should be worth the money. If you want to enjoy hardcore sex scenes starring horny big breasted women in various "work" conditions, then Busty Work is the best porn site to visit. Visiting this porn website should be worth it.
"The site is no longer updated. Visit the huge selection of Big Tits porn website reviews."