Never heard about the AmateurBfVideos?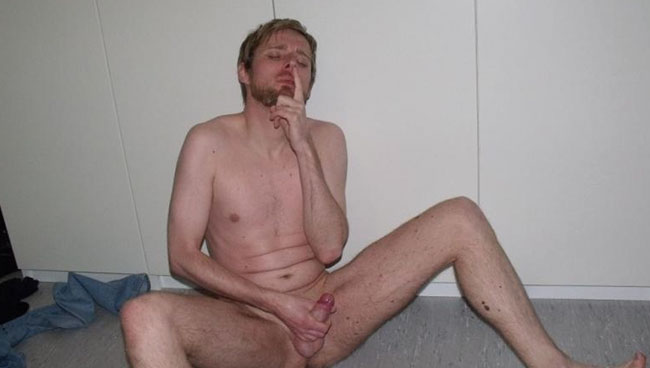 Introduction
AmateurBfVideos is one of the best gay porn sites. The website features a huge collection of homemade sex tapes with all sorts of guys. There's interracial stuff going on, there are jocks and ripped dudes all going at it. All scenes are exclusive and updated with fresh faces every day.
A look at the content
First of all, the main page blasts you with at least 30 scenes of hot guys engaging in anal, cock sucking or masturbation. There are no trailers, because each scene once clicked, sends you to a viewing or download page. The layout seems a bit weird because all the important links are at the bottom of the main page. The only link worth mentioning at the top is the sign up one. In a way, it's a good thing. You get to see a lot of stuff before you decide to switch pages or look for something specific.
Whether you go for a 3-month membership or only a 1-month membership plan, you get the same level of access. AmateurBfVideos offers both streaming and download services, unlimited for members. Plenty of amateur couples upload content so updates are made very regularly. Special access is also provided to at least 10 more websites in the network. The bonus sites also get video updates daily and new sites are also added to the network quite frequent.
Video and stars
So many big dicks to see. Keep in mind these are real couples and not professional models. While some of the jocks and ripped guys look awesome, don't be surprised if some of them aren't packing much. Most of them are, but not all. Also, don't be surprised if on occasion you'll see dudes sporting 70's male pornstar's body hair. Yeah, not everyone is into manscaping. This just means that if you're into hairy dudes, you're in luck.
The streaming quality isn't too exciting. This is because the site focuses more on an archive system. They prefer it when people download the movies. Just because the sexy gay porn videos are done by amateurs, and are essentially homemade scenes, it doesn't mean all of them are in poor quality. AmateurBfVideos filter through the upload requests and use only those with the best resolution and quality. You may even find some HD content. Guys in solo and hardcore scenes send in their stuff exclusively to AmateurBfVideos.
Final thoughts
The website has an insanely large archive of amateur gay hardcore videos. It's nice to see that you get access to even more sites such as Twink bf videos or Emo bf videos. It makes it easier to narrow down the exact category you want to watch. Having the only amateur made videos, means you won't get bored by the same faces over and over again.
"Site no longer updated. Have a look at the best gay paid porn sites!"